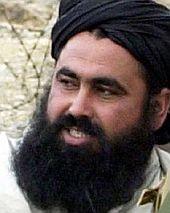 Pakistan Prime Minister Yousaf Raza Gilani has said that Tehreek-e-Taliban Pakistan (TTP) chief Baitullah Mehsud was behind former Prime Minister Benazir Bhutto's assassination.
Speaking at a function organised the Pakistani community in London, Gilani said he has confirm reports that Mehsud had assassinated Bhutto.
Commenting on the Kashmir issue, Gilani reiterated that peace and stability in the region could only be established by resolving the Kashmir issue 'peacefully'.
He said Islamabad wants cordial relationship with New Delhi for which resumption of peace talks was very necessary.
'For the elimination of terrorism, regional cooperation was vital,' The Daily Times quoted Gilani, as saying.