Ten pointers to a new India
Last updated on: August 25, 2010 09:28 IST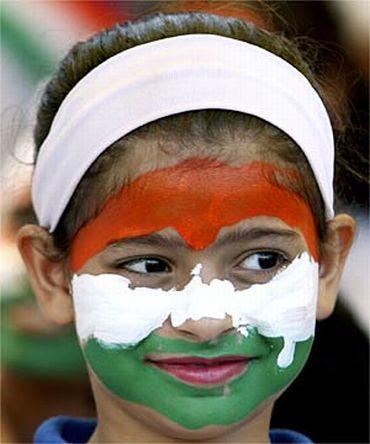 From the humble cycle to reality television, Archana Masih points out the signs of a new Indian mindset.
Sometimes in your face and sometimes subtle, India is changing in many ways.
It is a change that can prop the now famed India story riding on high annual growth rates.

At the same time, it can also be frustrating in the mad rush of urban development it has heralded.

Click on NEXT to know the 10 visible pointers that sum up the India Changing story...

Also Read:

Saisuresh Sivaswamy's take on the state of India
Young India bristles with hope, confidence
Desperately seeking Ramanujans
God, give us independence from what ails India
8 things India needs to do urgently
The Leap of Aspiration
Last updated on: August 25, 2010 09:28 IST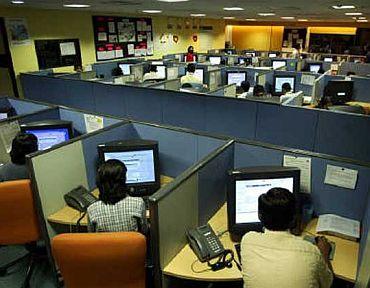 Across towns and cities, the aspiration of the Indian people to seek and make a better life can be seen everywhere.
Institutes offering English speaking courses to computer classes to coaching for engineering colleges to airhostess academies have sprung up in smaller cities, giving wider career options to India's youth who number half a billion at last count.

No more is the pension-secure government job the only option.

Young India is taking risks, moving to urban centres to work in call centres, the hospitality and retail sectors -- all in the quest of making a better life.
Boost of Confidence
Last updated on: August 25, 2010 09:28 IST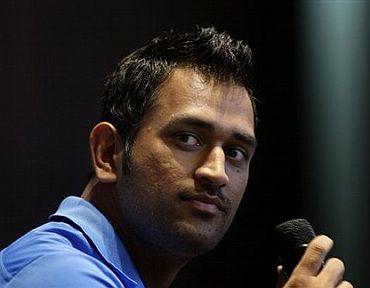 The India of today wears a confident look and wears it well. The reticence of old has receded and been replaced by a gung-ho 'can-do' attitude.
On college and university campuses, in work places, on the international stage, there is an encouraging sureness boosted by the power of merit.

Middle class icons like Infosys Founder N R Narayana Murthy and India's cricket captain Mahendra Singh Dhoni have become shining examples of how merit can help achieve big dreams.
The Mall Invasion
Last updated on: August 25, 2010 09:28 IST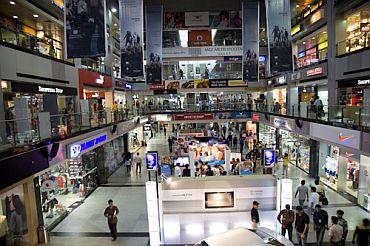 Shining glass structures have become almost regular fixtures in cities and towns across the country, an example of how new development is bringing about a 'sameness' that seems to be robbing cities of their uniqueness.

The markers that make one city distinct from the other seem to be blurring in this new wave of infrastructure.

Malls may be the gleaming towers of middle class consumerism but the Indian bazaar's charm is unbeatable.

I am quite sure that the chaos of the old bazaars will hold on firmly. Chandni Chowk any day!
Reality Television
Last updated on: August 25, 2010 09:28 IST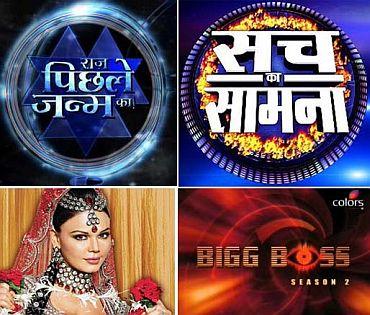 From singing stars to millionaires to finding a bride and groom and getting them married, Indian television is dishing it all out.
From swayamvars -- where the bride, or groom chooses a life partner from a crowd of hopefuls -- to little children dancing to film songs egged on by pushy parents, it has brought participants from every part of India into the nation's living rooms.

Enthusiastic boys and girls with a do or die fervour take to the stage with life defining conviction becoming household names for a few weeks, sharing laughter, tears and melodrama with millions watching them night after night.

Nary is there a night without a reality show. It leaves you breathless!
Right to Information
Last updated on: August 25, 2010 09:28 IST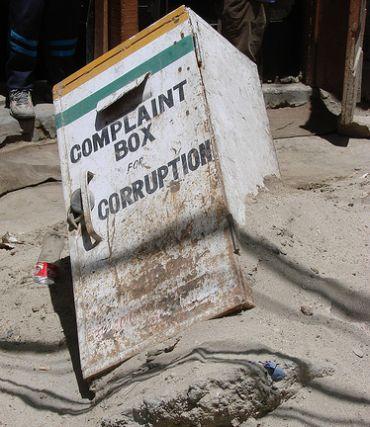 If there is one law enacted by Parliament that has given ordinary Indians a powerful tool to get answers from governments and bureaucrats, it is the Right to Information Act.

After a persistent crusade for greater transparency, the Act has brought in hope for citizens wanting greater accountability for government policies and also serves as a potent reminder to ministers and bureaucrats that they are duty-bound to provide the answers.

At least a beginning has been made!
The Innovative Entrepreneur
Last updated on: August 25, 2010 09:28 IST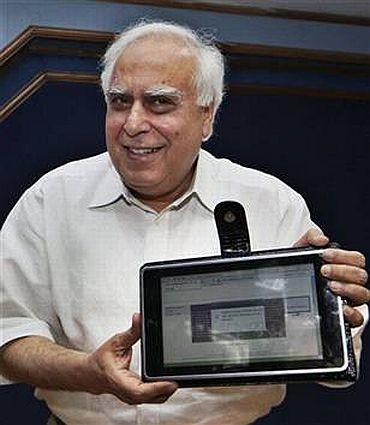 The Indian story is replete with stupendous examples of shrewd enterprise.
The market is abuzz with vibrant innovative businesses and business models that contributes to the country's growth script.

There is a confidence in the way Indians conduct business with countless examples of unusual and novel start-ups.

Entrepreneurial icons have become the leaders of a new India.
The Road to Prosperity
Last updated on: August 25, 2010 09:28 IST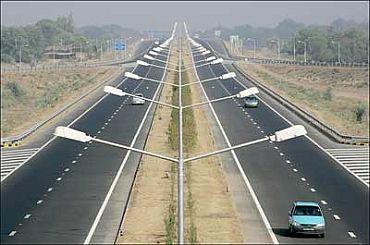 There are miles to go before the road network in India comes up to speed and Mumbai becomes pothole free, but there is a huge improvement in the roads interlinking cities.
Long distance travel is no longer an ordeal it used to be and roads are being built or widened in states across India.

Prime Minister Manmohan Singh's government set a target of building 20 km of roads every day.

It has built 12 to 13 km every day so far, falling short of the target; but after decades of poor roads, let's hope there's an end to the bumpy ride.
The Cycle Revolution
Last updated on: August 25, 2010 09:28 IST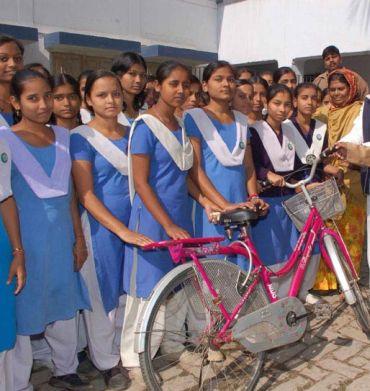 While the Tata Nano is expected to make the car affordable for the scooter-driving Indian, it is the humble cycle that is bringing in a revolution in government-run schools in Bihar, one of India's most impoverished states.
By providing cycles to Class 9, 10 schoolgirls, the government has encouraged them to attend school in villages and towns in the state, boosting enrolment.

A similar scheme has been applicable in the developed state of Tamil Nadu but is notable because Bihar, for far too long a metaphor of all that's wrong with India, is turning a corner, in this case by a simple cycle ride.
In the maze of government schemes with dismal success rates, this one is a big high.
Rise of Regionalism
Last updated on: August 25, 2010 09:28 IST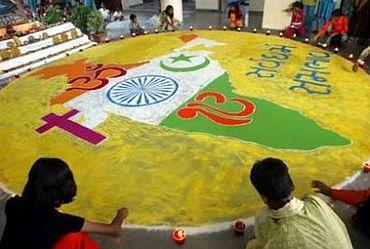 On a more sobering note, the idea of One India is now constantly caught in a tug of war of regional chauvinism versus the larger concept of the nation.
Like a Shah Rukh Khan in
Chak De
dismayed at his team introducing themselves as representatives of their states rather than of India, regional chauvinism sometimes gets the better of many Indians

India's great uniqueness is its different religions, cultures, languages, people -- it is this, which has set this country apart from every other country on the planet.

It is India's defining legacy and needs to be nurtured for its children and theirs Chak De
Cuisine Power
Last updated on: August 25, 2010 09:28 IST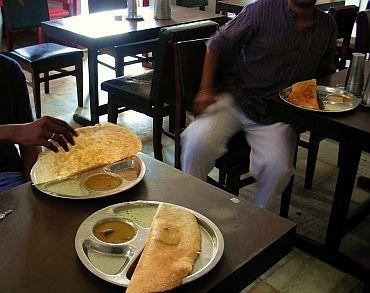 From highway dhabas and Udipi lunch homes to tony restaurants, pubs and lounges, there is a boom in the variety of Indian cuisine on offer.
So much has eating out come to dominate the Indian experience that restaurants and food courts offering diverse cuisine have sprouted across the country.

In a poll conducted by the leading news magazine Outlook on the national dish of the country, the winner was the Masala Dosa!