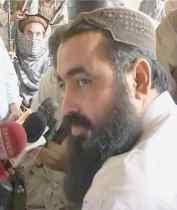 Pakistan's most wanted terrorist Baitullah Mehsud's death may actually embolden the Pakistanis as it marks a weakening of those Taliban factions that oppose Islamabad, a leading United States private intelligence agency has said.
"With more confidence in its influence over the remaining Taliban elements, Pakistan could be even less willing to sell out its Taliban assets in Afghanistan," the Stratfor said.
Commanders such as Maulvi Nazir (in South Waziristan) and Hafiz Gul Bahadir (in North Waziristan) have tended to align themselves with Taliban forces in eastern Afghanistan and have largely avoided attacking Pakistani assets (unlike Mehsud), and so have not been under as much scrutiny from Pakistani security forces, it said.
"Mehsud's death could tilt the control of Taliban activity to commanders such as these," the Stratfor said. "As long as they continue to avoid attacks in Pakistan and focus on Afghanistan, Pakistan would have little interest in confronting them".
But the complex mix of loyalties on both sides of the border remains a fact of life for the United States, the North Atlantic Treaty Organisation and Pakistan," it noted.
Stratfor said if the intelligence that led to the August 5 strike on Mehsud originated in the Inter Services Intelligence, it may be a sign that the agency is more willing to share intelligence -- and that could have broader implications for the intelligence Pakistan is able to provide to the United States.
Such a turn of events could have its origins in the May 27 targeting of ISI offices in Lahore, carried out by Mehsud's forces, an action that certainly would have put pressure on any Taliban sympathisers in the ISI to give up their assets.
This raises the question of how much help this attack will provide to US interests in Afghanistan, Stratfor said. Certainly, it disrupts a major threat to Pakistan's internal stability, allowing the Pakistani military to focus on pursuing militants offensively rather than staying on the defensive.
But cooperation from the Pakistanis in Afghanistan has been limited so far; the Pakistanis view the Afghan Taliban as an asset they can use to regain influence and are loath to weaken that asset by providing intelligence for US actions, it argued.
However, many factions of the Afghan Taliban have little or no connection to Pakistan and are also in al-Qaeda's camp. The United States wants Pakistan to help tackle the al-Qaeda in Afghanistan. Pakistan will help provide information on al-Qaeda and Taliban forces linked to them, but the Afghan Taliban with ties to Pakistan will remain an interest that Islamabad will not want to jeopardise.
"Therefore, Pakistan will strike a balance between its imperatives and provide intelligence on Afghan Taliban elements linked to al-Qaeda, which are not under Pakistan's influence, and can help Islamabad better manage the Afghan Taliban landscape and Pakistan's domestic security," it said.
Image: A file photograph of Baitullah Mehsud | Photograph: Reuters