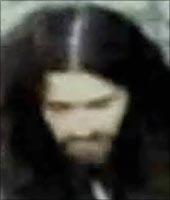 The United States on Friday said it would not confirm if Pakistan's most wanted terrorist Baitullah Mehsud has been killed in a missile strike but maintained that there seems to be a "growing consensus among credible observers" that the militant commander was dead.
"We cannot confirm whether he is dead. There seems to be a growing consensus among credible observers that he is indeed dead," White House spokesman Robert Gibbs told mediapersons.
Citing intelligence inputs, Pakistan Foreign Minister Shah Mehmood Qureshi earlier in the day said the Tehrik-e-Taliban chief has been "taken out".
"Authorities are going to the site of the missile strike to verify the Taliban leader's death," he said.
Describing Mehsud as a "murderous thug", Gibbs said, "If he is dead, without a doubt, the people of Pakistan will be safer as a result."
State Department spokesman Robert Wood also did not confirm Mehsud's death. "It is a long struggle and the US will continue with its fight against Taliban and the Al-Qaeda leaders in the region," he said.
Wood said he has seen the reports about Mehsud's death and would not comment.