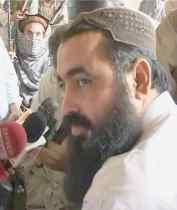 Despite the killing of Pakistan's enemy number one Baitullah Mehsud in a United States drone strike, Islamabad has a long way to go in fighting terrorism, Pakistan's Information Minister Kamran Zaman Qaira has said.
"We have a long way to go. Only killing one leader doesn't mean the other miscreants will go away," the New York Times quoted Qaira as saying. 
A senior Pakistani counter-terrorism official told the paper that Pak-Taliban chief's death may give Pakistan an opportunity to exploit the power vacuum, but the chance would be 'very fleeting'.
"My only apprehension is that the new leader, to prove that the Taliban is alive and kicking and to boost the morale of the rank and file, might launch a couple of spectacular terrorist acts," the paper quoted him as saying.
While Mehsud was a pivotal figure who held together the loose and disparate network of militants in Pakistan, his death is unlikely to end the violent Taliban insurgency.
Taliban fighters said a meeting was underway to choose a successor from among Mehsud's top deputies.
In fact, Pakistanis who knew Mehsud said he had become less active since a serious kidney illness had become more acute.
"The war will not finish. The rest of his group is still intact; the man who prepared the suicide bombers is still alive. Army action is still necessary to take them out," General Javed Ashraf Qazi, former director general of the Inter-Services Intelligence, said in an interview. 
Image: A file photograph of Baitullah Mehsud | Photograph: Reuters