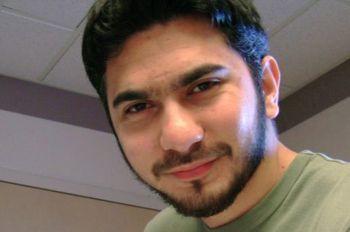 Pakistani-American Faisal Shahzad's arrest for the botched Times Square bombing plot in New York City has shocked his relatives who believe that he has been "framed".
Residents of Mohib Banda, Shahzad's ancestral village in Pubbi area of Khyber-Pakhtoonkhwa province, said members of the 30-year-old's family believed he had been implicated in a "false" case.
'They are a well-respected family. They are apolitical,' a family friend told the Dawn newspaper.

Shahzad's family owns agricultural land and property in Mohib Banda but does not live there.
Residents of Mohib Banda said Shahzad attended a wedding in the village during his last visit to the area early this year.
Shahzad's cousin Kifayatullah Khan said: "I know Shahzad's family very well. They are highly respected in the entire village and adjoining areas."
Khan, a former member of the provincial bar council, said the family believed Shahzad had been "framed".

"The entire family is highly educated and enlightened. The villagers don't believe that Shahzad could act in such a manner," he said.
Shahzad is the son of Baharul Haq, a retired Air Vice Marshal of the Pakistan Air Force who also served in the Civil Aviation Authority.
Haq has a home in the posh Hayatabad area of Peshawar that he hurriedly vacated yesterday after news of his son's arrest broke.
Witnesses said Haq put some belongings in a vehicle and left the home with other members of the family. No members of the family spoke to a group of reporters that gathered outside their home.
Shahzad is married to a woman from Mardan district of Khyber-Pakhtoonkhwa. His mother is from Charsadda district and his elder brother is an engineer currently living in Canada.
Officials told Dawn that Shahzad had been using three passports -- two of them Pakistani -- since 2003. He travelled to the US via Dubai on an Emirate Airlines flight from Islamabad in the first week of February.
A complaint filed by the FBI in a US court on Tuesday said Shahzad had received bomb-making training in Waziristan tribal region in northwest Pakistan.

Image: Faisal Shahzad's picture obtained from Orkut by Reuters.