Why India cannot take on China
Last updated on: September 8, 2010 20:27 IST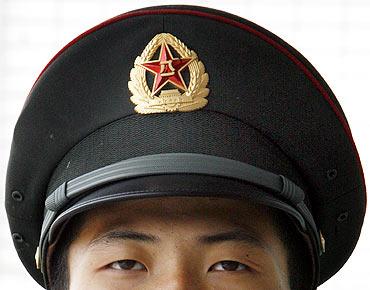 Harsh V Pant believes that China poses a challenge to India in the short and medium term because in the long term we are all dead.
Once again, the spectre of China looms large over India. The debate on the 'China threat' is back on the front pages of newspapers.
Prime Minister Manmohan Singh has chaired another meeting of the Cabinet Committee on Security to review India's ties with China and Defence Minister A K Antony has also reviewed the security situation in the wake of reports suggesting the presence of Chinese soldiers in Pakistan occupied Kashmir.
External Affairs Minister S M Krishna has informed Parliament that Chinese intentions in the Indian Ocean are being monitored closely as China has been showing "more than normal interest" in the Indian Ocean region.
It is almost as if 2009 never came to an end.
Click on NEXT to read further...


They even came up with a date when China might attack India
Last updated on: September 8, 2010 20:27 IST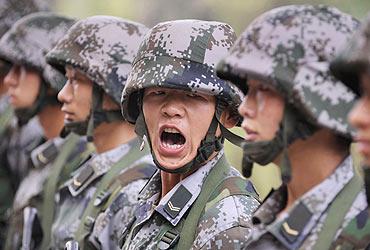 It was just last year that similar discussions and debates were underway.
The Indian media was discussing repeated Chinese incursions into Indian territory.
After denying for months, the Indian government had to finally conceded that Chinese soldiers were in fact acting provocatively. Indian strategists had even come up with a date as to when China might attack India.
And then it all got quiet. The media moved on to other stories.
The government got entangled in other problems and there were a plethora of issues to keep the establishment busy from Pakistan to Naxalism to Afghanistan.
And the apologists for China found something to talk about -- the great Sino-Indian
rapprochement
!
While India squabbles, Bejing ups the ante
Last updated on: September 8, 2010 20:27 IST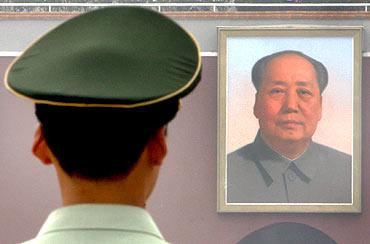 The fact that China sided with India during the Copenhagen Summit to scuttle the global climate change negotiations was heralded as the new beginning in Sino-Indian ties.
Environment came to the rescue of Chindia brigade and as if on cue, Jairam Ramesh went to China to criticise his own government's China policy for being too aggressive!
Meanwhile, Beijing was carefully pursuing its agenda vis-a-vis the rest of the world, including India.
Recognising a weak Barack Obama administration as an opportunity, it upped the ante and its assertion of its place in global inter-state hierarchy reached its acme.
It not only declared its intention of selling new nuclear reactors to Pakistan in clear violation of international guidelines but also challenged the territorial claims of its neighbours in the South China Sea.
China has questioned the status of Kashmir
Last updated on: September 8, 2010 20:27 IST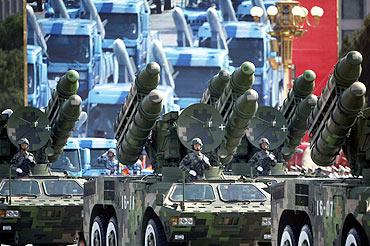 Indian authorities were informed in July that Beijing would not be able to issue visa to Northern Army Commander Lieutanant General B S Jaswal in line with China's policy of issuing stapled visas to Indian nationals of Jammu and Kashmir.
In so doing Beijing has not only underlined, once again, its tilt towards Pakistan on the Kashmir issue but has also openly questioned the status of the state.
This combined with the presence of more than 11,000 Chinese troops and missile silos in Gilgit and Baltistan changes the security environment for India in a significant measure.

There is, however, nothing surprising in what China has been trying to do.

China is asserting its territorial claims more vigorously everywhere and India is no exception.


Indian policy-makers have failed to counter China
Last updated on: September 8, 2010 20:27 IST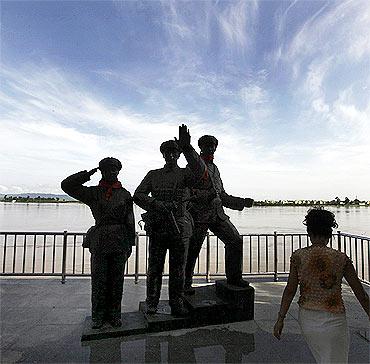 New Delhi can complain about it all it wants but it can't alter the geopolitical reality of a rising China trying to shape its strategic environment to serve its own interests.
It is India's problem that Indian policy-makers have failed in their responsibility in countering China.
What had stopped them for the last several decades from upgrading India's border infrastructure or from paying due attention to the lack of economic development in border areas or from intelligently investing in military capabilities?
But a perceptible lack of strategic orientation has continued to hobble Indian approach towards China.
Even as late as last year when China was upping the ante vis-a-vis India, the Indian government's China Study Group was suggesting that China would pose a real challenge only over the long term.
New Delhi gets flattered by Beijing's olive branch
Last updated on: September 8, 2010 20:27 IST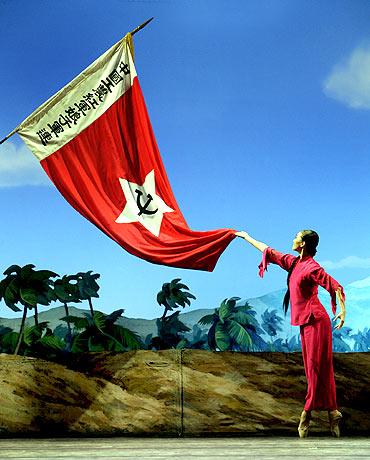 There was little realisation that better connectivity and improved infrastructure has allowed China to conduct more aggressive patrolling, resulting in increased incidents of border transgression.
China poses a challenge in the short and medium term because in the long term we are all dead.
But China says a few soothing words, it signs a few high-sounding joint communiques with Delhi, it offers an olive branch on global trade and environment issues and New Delhi is flattered.
It is Chinese actions that matter and there the evidence has always been clear. Now the Indian government is talking of monitoring Chinese intentions.
One has to wonder how a government that can't even keep tabs on China's growing might plans to get into the heads of Chinese Communist Party mandarins to divine their intentions.
It is clear that China will not rise peacefully
Last updated on: September 8, 2010 20:27 IST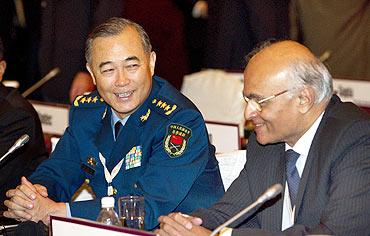 Unlike military capabilities, which can be seen and counted, intentions cannot be empirically verified and so are difficult to discern.
It is Chinese capabilities that need to be carefully assessed and prompt actions are needed to evolve a strategic policy to deal with the challenge of a rising and ambitious China.
History and China's recent behaviour makes it clear that China will not rise peacefully.
International politics is a ruthless enterprise and unless Indian policy-makers are clear-eyed about Indian national interests, there is no way New Delhi can successfully take on Beijing.
But India has a government that can't even speak in one voice on crucial external and internal security challenges and has ended up providing ammunition to nation's adversaries.