Readers Speak: The BIGGEST problems India faces
Last updated on: August 13, 2010 10:42 IST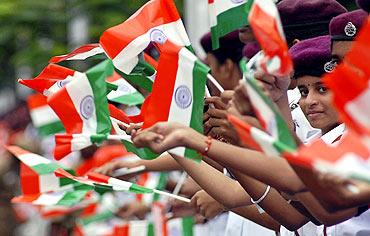 As we prepare to celebrate India's 63rd birthday on August 15, we asked readers to identify the top five problem areas that India needs to set right immediately.
Hundreds of our readers wrote in with their comments, opinions and insights. Their suggestions ranged from the very serious to the extremely bizarre!
We start with some...errm...unusual comments from our readers.
Frank G says: Leave the country
2. Migrate to developed nations and be a part of their prosperity.
3. NEVER COME BACK
4. NEVER EVER COME BACK
5. NEVER THINK ABOUT COMING BACK
Dr Dang says: India is not fixable. It should be totally destroyed and a new country needs to take birth in its place. Mahapralay (The Day of Reckoning) is coming soon.
Obama says: Indians should invade forcefully the countries which have a larger land mass. Australia is bigger than India in land mass, but has only two crore people. Identify such places and let us do mass invasion.

But here is a list of issues that, according to most of you, hamper India's forward journey and need urgent attention. Click on NEXT to read more...
Corruption
Last updated on: August 13, 2010 10:42 IST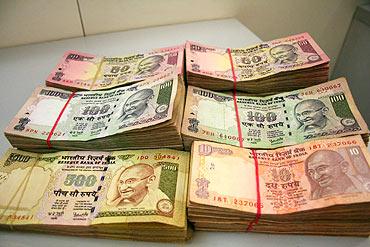 An overwhelming number of readers believe that corruption is the deadliest disease that is plaguing our country.
Usha Dhana says: Corrupt politicians
2. Corrupt officials (from top to bottom)
3. Corrupt media
4. Corrupt public (get money/things to give their vote)
5. Corruption, corruption, corruption
Anirudh Tambe says:  The less said about this monster the better it will be. It has become a way of life. No walk of life is untouched by corruption. Criminals go scot-free. Honest people lag behind in every walk of life.
Thunderstorm says: This year we are going to concentrate on the following developments. We will encourage corruption in all sectors so that government employees will not need any pension after retirement. This way we can save lots of money and we will spend this money on hosting a tournament like the Commonwealth Games.
Click on NEXT to read more...
Politicians
Last updated on: August 13, 2010 10:42 IST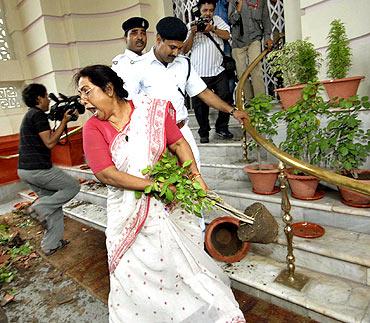 Indians don't think very highly of those who govern them. Sample what our readers had to say:
Govindan says: Five problems areas are: politicians, babus, contractors, sports administrators, offspring of politicians.
V S says: Corruption and arrogance of politicians and bureaucrats is a remnant of the Raja Praja culture.
Abhishek says: Get rid of the corrupt politicians, babus and raid all the high officials of commercial enterprises. Seize all the illegal money made by them and tax them heavily. Put them behind bars for a longtime.
A honest general from the Army should take over the country and declare a state of emergency. Continue emergency for a long time.
Shanker says:  Scoundrels and thieves are masquerading as political leaders.
Click on NEXT to read more...
Population
Last updated on: August 13, 2010 10:42 IST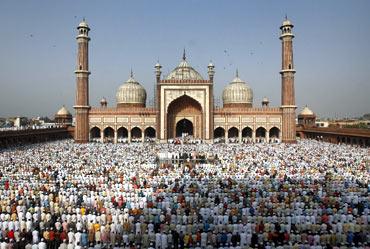 Authorities in India, which will surpass China as the most populous country by 2050, need to take a few lessons from our readers:
Vijay says: Make family planning compulsory for all. If anyone has more than one child, he/she should be deprived of all facilities like voting, contesting in elections, government jobs etc.
Pathvec says: Overpopulation is the mother of all problems. Overpopulation leads to more greed, it leads to corruption.
Krishnan Anant says: Population is the basic issue which leads to all other issues. India's population is nearly 110 crores. All of them have their individual needs of food, clothes, shelter, education and employment.
Click on NEXT to read more...
Reservations
Last updated on: August 13, 2010 10:42 IST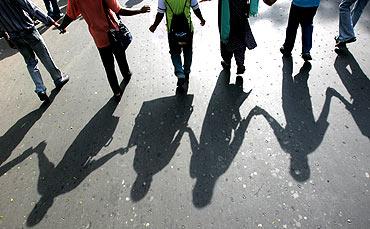 Reservations and quotas also act as a dampener in India's growth, believe most of our readers. The perpetuation of such a system will only add to the country's woes, they say.
Gopi Kumar says: Abolish reservation policy. It is equivalent to the Divide and Rule policy.
Saravanan Subramanian says: Stop caste-based reservation, discourage politicians attempting vote politics.
Vishnu Sharma says: Abolish caste based politics and allow only three national parties at the Centre.
Realaryan says: Abolish reservations. Abolish the practice of patronising them with middle class tax payer's money. Abolish freebies. Any one who wants to get ahead has to work hard.
Click on NEXT to read more...
Health
Last updated on: August 13, 2010 10:42 IST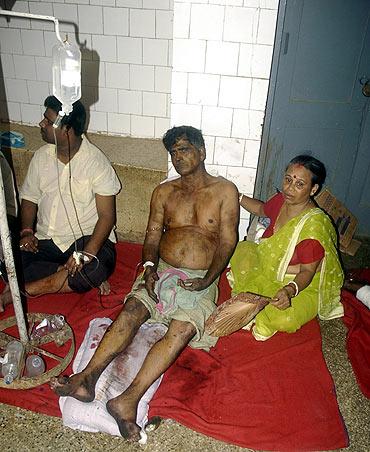 India's heath sector remains a serious cause of concern. Despite the government's many promises, access to proper healthcare at reasonable rates is still a distant dream for millions of Indians.
Anirudh Tambe says: The condition of most of our government hospitals, even in big towns, is pathetic to say the least. The less said about our rural health centres, the better. Good doctors are averse to going to small towns. Those who go, do not take their jobs seriously.
Rajiv Sareen says: The government should have stringent control over consumable items and medicines.
Abhay Kumar says: Every village should have a health centre with infrastructure and staffers.
Click on NEXT to read more...
Education
Last updated on: August 13, 2010 10:42 IST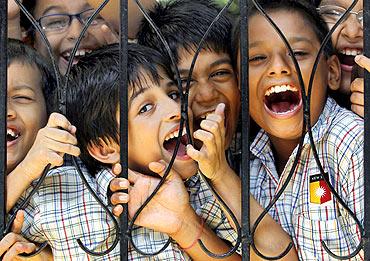 This year witnessed the historic Right to Education Act coming into force. But the ground reality is, unfortunately, far from what the law envisages.
Abhishek says: Provide good education to all and charge heavy 'clearance' money for highly educated people who deny the best education facilities to others and migrate to developed countries later.
Shriran Kulkarni says:  Ask for good education for your children, but pay attention to teaching good values.
Indhea says: Provide quality education with local and English language. Give free education instead of freebies.
Uppada Subrahmanyam says: Education and quality education in particular should take precedence over all other programmes.
Click on NEXT to read more...
Terrorism and Naxalism
Last updated on: August 13, 2010 10:42 IST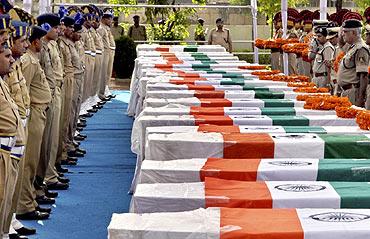 The recent spate of attacks by terrorists and Naxals have sent shockwaves across the country. Readers suggest measures to counter such internal and external threats to our security.
Amit Gupta says: Solve Naxalism and the Kashmir issue by being STRONG.
Pradipta Bhaskar Chakraborty says: We need to tackle terrorist threats: both domestic and international.
Ajoy Baidya says: Tackle Maoists' threat and other home grown terror groups through a meaningful solution and bring all round development to tribal areas.
Saravanan Subramanian says: Deal with backbone on the issue of terrorism, especially with Naxals. Don't hesitate to involve the army.
Neer Baj says: This problem is growing at an alarming rate. We need to address the KASHMIR and NAXAL issues immediately and not waste time in so called TALKS.
Click on NEXT to read more...
Should Indians change?
Last updated on: August 13, 2010 10:42 IST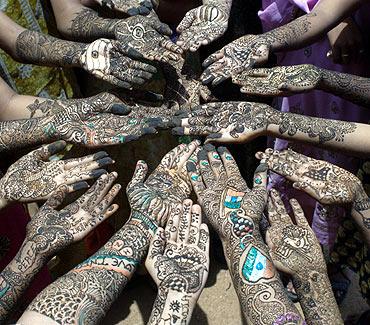 Surprisingly, a lot of readers felt that Indians had to change themselves before they could demand changes in other fields of life. The lack of civic sense, especially, seems to be a  common cause of gripe.
V S says: Problems Indians need to solve: basic civic sense; no urinating, spitting or dirtying the roads.
Pathvec says: Indians are penny wise but pound foolish. We need to do basic research in politics and choose the right government.
Saravanan Subramanian says: People should start obeying rules such as traffic rules, apply patience while driving, have basic discipline such as throwing discards in trash bins etc. People should stop accepting illegal benefits for vote, stop leader or star worship. They should be ready to improve tolerance on criticism and grow more on self-confidence.