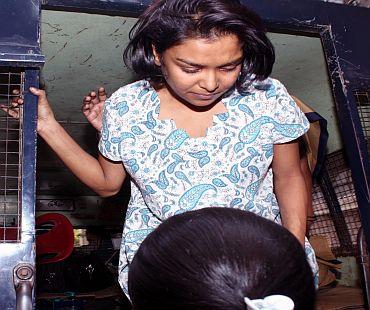 Think twice the next time you drink and get behind the wheel, the Maharasthra government plans to enact an ordinance that raise the fine for drunk driving to Rs 10,000. The proposed fine represents a whopping 2000 percent increase from the current Rs 500 fine imposed on motorists found 'under the influence.'

The state also plans to increase the minimum imprisonment for such offences to six months. This development comes in the wake of the horrific deaths of a biker and a cop who were runover by Nooriya Haveliwala, who lost control of her vehicle, allegedly under influence of alcohol.

Maharashtra Home Minister R R Patil said on Monday, "We will go in for an ordinance, that would raise the minimum punishment for drunken driving to six months and increase the fine to Rs 10,000 fine."

The ordinance, if passed, will make Maharashtra's laws the most stringent in the country, in the country. Patil's statement comes as the state government seems to have realised that the existing fine and imprisonment did not prove to be much of a deterrent for drunk drivers.
Image: Nooriya Haveliwala being produced in court in Mumbai.
Photograph: Sahil Salvi