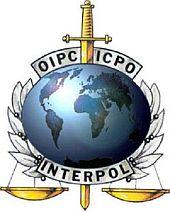 Pakistan is hoping to replace India in the Interpol's Executive Committee. According to a Pakistan Interior Ministry official, Pakistan stands a good chance of replacing India in Interpol's Executive Committee, elections for which are scheduled to take place in October.
"It would be a great honour for Pakistan if our candidate is elected as a member of the committee," the official said.
Federal Investigation Agency's Director General Tariq Khosa is Pakistan's candidate, The Dawn reports.
The Interpol's executive committee has 13 members, including president, three vice-presidents and nine delegates. Each member is selected for a three-year term.
The committee has two seats for Asia on which India and Korea were elected in the last elections. Their term is ending in October.
Pakistan, Japan and Qatar are the other three countries contesting for the two seats this time.