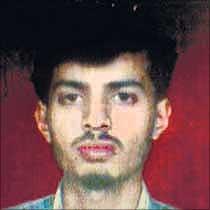 Vicky Nanjappa reports on yet another twist in the dossier involving one of India's most wanted men.
Riyaz Bhatkal's name crops up in almost every terror investigation in India, but Indian security agencies are yet to issue an Interpol red corner notice against the terrorist because of a legal loophole.
Bhatkal is the alleged founder of the terror outfit, the Indian Mujahideen. He is said to be the alleged mastermind behind the serial blasts that horrified the country in 2007-2008. He is also reputed to be a key operative for the Pakistan-based terror outfit, the Lashkar-e-Tayiba.
He is clearly one of India's most-wanted men.
Sources say Bhatkal has fled India and is now hiding in Dubai, beyond the reach of Indian security agencies as no red corner notice has been issued against him.
Indian procedure dictates a red corner alert can be issued only against criminals who have a history of cases lodged against them. Bhatkal has no cases lodged against him.
Bengaluru Joint Commissioner of Police (Crime) Alok Kumar confirmed this in a conversation with rediff.com
"There is a procedure to be followed before asking the authority concerned to issue a red corner notice," JCP Kumar said. "Bhatkal has no previous crime history. His name has not figured in any case before the Bengaluru blasts. In fact, Bhatkal was questioned by the police as a suspect a couple of times."
Sources say this procedural obstacle helped Bhatkal flee the country.
A former police officer from Bhatkal town in coastal Karnataka, where the terrorist hails from, told rediff.com that Riyaz Bhatkal started his career in crime selling smuggled goods.
"He was in no way connected to terror," the former police officer said. "A few years ago he was sent to Lucknow where he came in contact with elements from Pakistan. This was the turning point in his life."
Bhatkal, according to confessions made by suspects arrested in Kerala, Karnataka, Hyderabad and Pune, arranged for the bombs used in the 2007-2008 serial blasts.
Usually sporting jeans and a T-shirt, Bhatkal is said to be a big fan of superstar Shah Rukh Khan, whose name he once adopted as an alias.
Image: A photograph alleged to be of Riyaz Bhatkal, one of India's most-wanted men, obtained from police records.