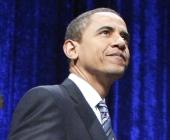 Facing a resurgent Taliban in Afghanistan, the Barack Obama administration seems to believe in a 'buyout' formula, which involves paying the militants to leave the outfit and reintegrate into mainstream society.
Hours before attending a solemn event to receive the flag-draped cases of 18 Americans killed in Afghanistan at the Dover Air Force Base in Delaware, President Barack Obama signed a $680 billion defence appropriations bill, which will pay for military operations in the 2010 fiscal year. The bill includes a Taliban reintegration provision under the Commander's Emergency Response Programme, which is now receiving $1.3 billion.
CERP funding is also intended for humanitarian relief and reconstruction projects at the commanders' discretion. Some experts believe a US programme to pay Taliban fighters to quit the militant organisation is buying temporary loyalty, the CNN reported.
The 'buyout' idea, according to Senator Carl Levin, chairman of the Senate Armed Services Committee, is to separate local Taliban from their leaders, replicating a programme used to neutralise the insurgency in Iraq.
But Nicholas Schmidle, an expert on the Afghanistan - Pakistan region for the non-partisan New America Foundation, said that while the plan has a "reasonable chance for some success," the old Afghan saying 'You can rent an Afghan, but you can't buy him' -- will eventually be borne out.
The bill comes as an upsurge in violence claimed the lives of several American troops in Afghanistan.