Now Digvijaya is 'looking forward' to undertake Mansarovar yatra
September 10, 2018 20:55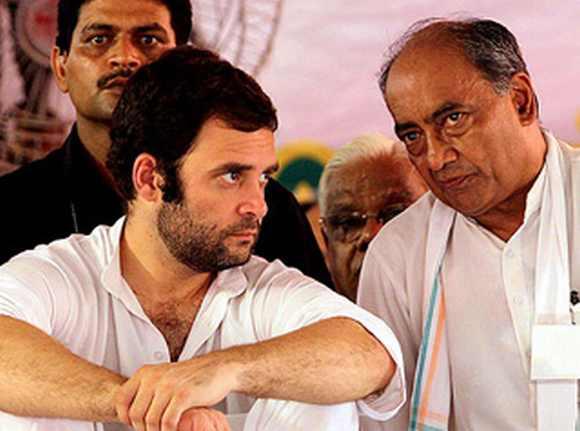 Seeking to follow in footsteps of his party chief Rahul Gandhi, senior Madhya Pradesh Congress leader Digvijaya Singh on Monday expressed his desire to undertake the Kailash Mansarovar Yatra.
Singh tweeted a picture of lake Mansarovar stating that he might embark on the pilgrimage next year.
'Mansarovar, I also must do this Yatra, May be next year,' he tweeted.

When reporters asked him in Bhopal about his wish to undertake the holy pilgrimage, the former Madhya Pradesh chief minister replied, 'Inshallah (God willing), why not?'
The pilgrimage is known for its spiritual significance.
Besides Hidus, people from Jainism and Buddhism also embark on the annual yatra.
The pilgrimage is organised during June-September every year from two different routes in Uttarakhand and Sikkim.
Mansarovar is a high altitude freshwater lake fed by the Kailash Glaciers near Mount Kailash in the Tibet Autonomous Region of China.
The Congress president, who had last year publicly proclaimed himself as a 'Shiv bhakt' (a devotee of Lord Shiva), completed his Mansarovar Yatra recently.
Digvijaya Singh, 70, along with his wife Amrita and some party colleagues, had completed the six-month-long Narmada Parikrama in April this year. -- PTI

« Back to LIVE