US calls on Sri Lanka president to immediately reconvene parliament
October 29, 2018 08:51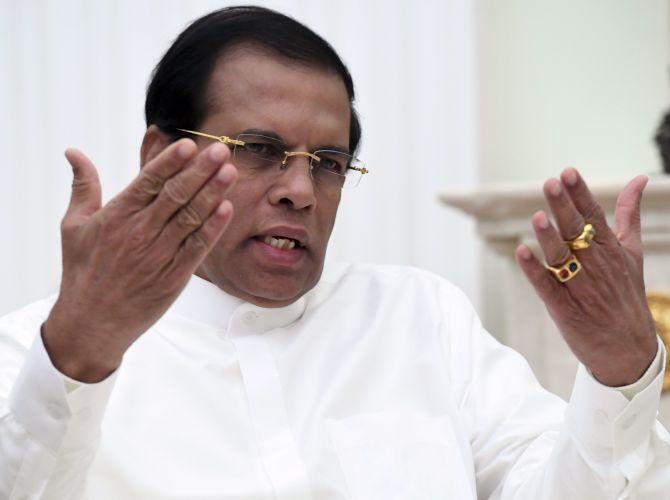 The US has called on Sri Lanka President Maithripala Sirisena to immediately reconvene parliament to allow the democratically elected representatives in the country decide who will lead their government following a political turmoil sparked by the sudden sacking of Prime Minister Ranil Wickremesinghe.
Sirisena on Friday sacked Wickremesinghe and appointed former strongman Mahinda Rajapaksa as the new prime minister, triggering political chaos in the Indian Ocean island nation.
Next day, he suspended Parliament after Wickremesinghe, who had termed his sacking as illegal and unconstitutional, sought an emergency session to prove his majority.
The president also withdrew Wickremesinghe's personal security and vehicles in order to accord them to his 72-year-old successor, who staged a dramatic political comeback.
"We call on the President, in consultation with the Speaker, to immediately reconvene parliament and allow the democratically elected representatives of the Sri Lankan people to fulfil their responsibility to affirm who will lead their government," US State Department Spokesperson Heather Nauert said.
The United States continues to follow developments in Sri Lanka with concern, she said.
"We urge all sides to refrain from intimidation and violence," Nauert said in a statement.
The United Nations also expressed concerns over the political developments in Sari Lanka.
UN Secretary-General Antonio Guterres called on the Sri Lanka government to respect democratic values and constitutional provisions and process, uphold the rule of law and ensure the safety and security of all Sri Lankans.
-- PTI
« Back to LIVE