PM Modi removing CBI chief is totally illegal, says Rahul Gandhi
October 25, 2018 18:00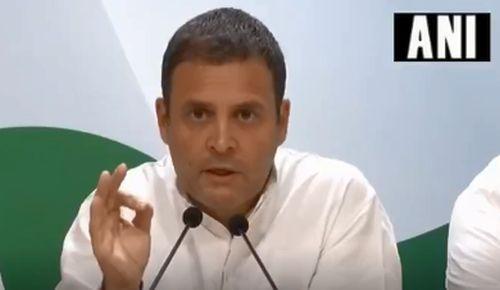 Congress president Rahul Gandhi said Prime Minister Narendra Modi removed the CBI chief in the middle of the night because he was scared the agency was about to start probing the Rafale fighter jet deal.
Here are highlights from his press conference:
>> Do you feel there is something wrong with what the government has done with CBI officials
>> The CBI director being removed at 2 am is an insult to the Indian people Chief Justice, and the constitution. It is also illegal. Why was it done in the middle of the night?
>> The power to remove CBI director is with PMO, Leader of Opposition and Chief Justice....the way Alok Verma has been removed is illegal
>> Main reason for this is that the CBI was going top begin an investigation in the role of prime minister in Rafale deal
>> They are not removing the CBI director, but trying to hide the evidence in Rafale deal
« Back to LIVE
TOP STORIES