Pak may not seek IMF bailout; seeking help from friendly countries: Khan
October 18, 2018 18:37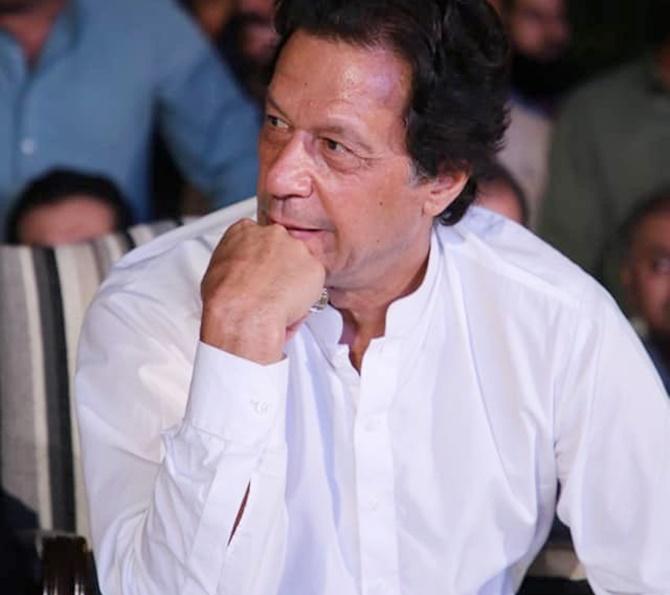 Pakistan may not have to approach the IMF for loans as it has received "positive" responses from some "friendly countries", Pakistan Prime Minister Imran Khan has said, days after Islamabad formally approached the global lender for a bailout to tide over the economic crisis.
Talking to a delegation of senior editors on Wednesday, Khan said his government was in touch with some "friendly countries" and has sought cooperation to address the mounting balance of payments deficit and dwindling foreign currency reserves.
Though he did not name any countries, Pakistani media has reported that the government was consulting allies like China and Saudi Arabia for financial help.
"Their response is positive. I am quite hopeful that we will not have to approach the International Monetary Fund for our economic needs," he was quoted as saying by The News.
Imran's comments follows some tough talking by IMF Managing Director Christine Lagarde and the US on Pakistan's bailout plan, demanding absolute transparency on the country's debts, including those owned by China under the China-Pakistan Economic Corridor projects.
Apart from selling off surplus luxury cars, Prime Minister Khan's proposals include turning state-owned buildings into universities, dispensing with VIP security protocol and cutting air conditioning in government offices to keep the economy afloat.
Khan has vowed to steer Pakistan out of a looming balance-of-payments crisis, saying it needs $10 to 12 billion.
He said Pakistan's economy has been badly hit. He said the previous governments borrowed so much that it has become hard for his government to repay the loans.
« Back to LIVE
TOP STORIES