#MeToo: Javadekar says women should be treated well everywhere, not only at workplace
October 18, 2018 17:30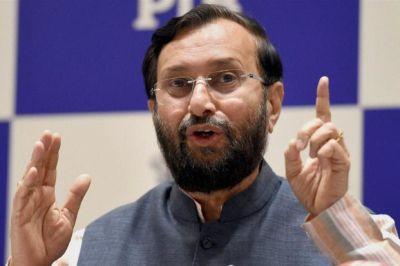 Union HRD Minister Prakash Javadekar on Thursday said women should be treated well everywhere and not only at workplace, as the #MeToo campaign continues to gather steam against sexual harassment faced by women in various spheres.
Javadekar, however, refused to comment on the resignation of his cabinet colleague MJ Akbar following a series of sexual harassment allegations against him.
"We have always maintained that not only at work place but everywhere in the society, women should be seen as equals, should be treated with equality. That is what we always say, there is nothing else to comment," Javadekar told reporters when asked about Akbar's resignation.
Akbar stepped down on Wednesday as Minister of State for External Affairs the face of mounting pressure following a spate of allegations of sexual harassment against him by several women journalists who worked with him during his tenure as editor of various media publications.
The 67-year-old journalist-turned-politician has denied the allegations and has also filed a criminal defamation case against Priya Ramani, who was the first to name him for alleged sexual misconduct around 20 years ago.
-- PTI
« Back to LIVE
TOP STORIES