'Not the 1st or last man to not admit his mistakes': Activists slams Akbar
October 15, 2018 20:47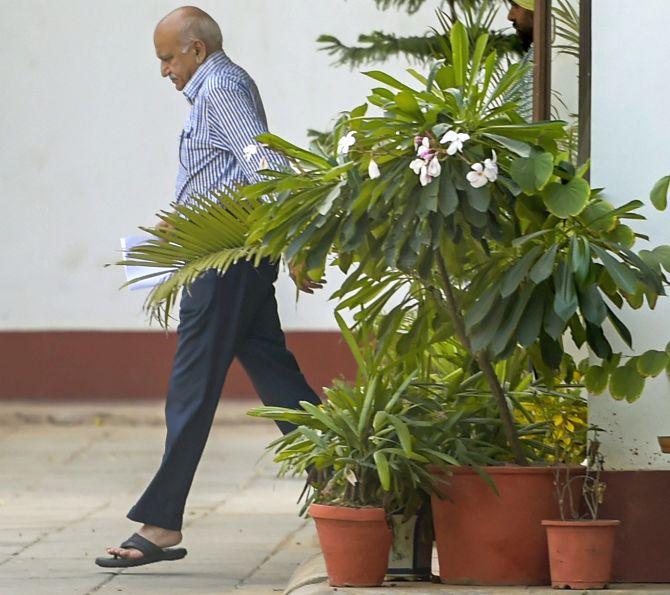 Some women activists termed as not surprising Akbar's decision to move court against journalist Priya Ramani, saying he was "not the first man to not accept his mistakes" and won't be the last.
Women's rights activist Vani Subramanian told PTI she is not surprised by Akbar moving court as "such people tend to react in this way when their power and entitlement is challenged".
"He is not the first man to not accept his mistake and unfortunately he wouldn't be the last man to not admit his mistakes," she said.
Kavita Krishnan, the secretary of All India Progressive Women's Association, said Akbar retaining his position as a Union minister is a "slap" on the face of all women not only by him but also by the government.
"Akbar remaining a minister and intimidating victims with defamation cases is a slap on the face of all women - not by Akbar alone but by the Modi government too. This is Modi's version of (US President Donald) Trump's move to confirm Michael Kavanaugh to the US Supreme Court, mocking women who accused him of assault," she said.
Ranjana Kumari, the director of the Centre for Social Research, said that as an individual, Akbar has every right to move court but the case is not between him and a journalist but "14 other media persons" have accused him.
"He is in a position of power and he can influence people," Kumari alleged.
Image: Union Minister M J Akbar, who is facing allegations of sexual harassment levelled by several women journalists, at his home in New Delhi on Sunday. Photograph: Vijay Verma/PTI Photo
« Back to LIVE