CBI ends search for missing JNU student Najeeb
October 15, 2018 19:49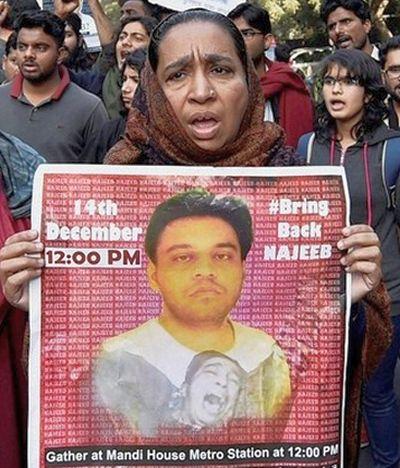 The Central Bureau of Investigation has finally closed the case of missing Jawaharlal Nehru University student Najeeb Ahmad as the agency's efforts to trace him have yielded no results, officials said on Monday.
The agency has submitted his report in Patiala House court recently after getting permission of the Delhi high court, they said.
The court is likely to hear the matter on November 29, they said.
While taking permission of the Delhi high court to close the case, the agency which began their probe in May last year had said all aspects were looked into but it could not find any trace of an offence.
Najeeb Ahmad had gone missing from the Mahi-Mandvi hostel of the JNU in New Delhi on October 15, 2016, following a scuffle the previous night with some students allegedly affiliated to the Akhil Bharatiya Vidyarthi Parishad.
The agency had announced a reward of Rs 10 lakh for anyone giving information about Najeeb and informed police chiefs of all state police in the country, they said.
It also received some inputs from Maharashtra, Himachal Pradesh and Delhi where teams were immediately dispatched but to no avail, the officials said.
The agency had carried out a thorough check on unidentified bodies and pasted Najeeb's photograph on toll stations seeking information about him but these efforts did not result in any positive results, they said.
After exhaustive search, the agency has decided to close the case, they added. -- PTI
« Back to LIVE