When Salman trolls Race 3 critics
May 29, 2018 12:37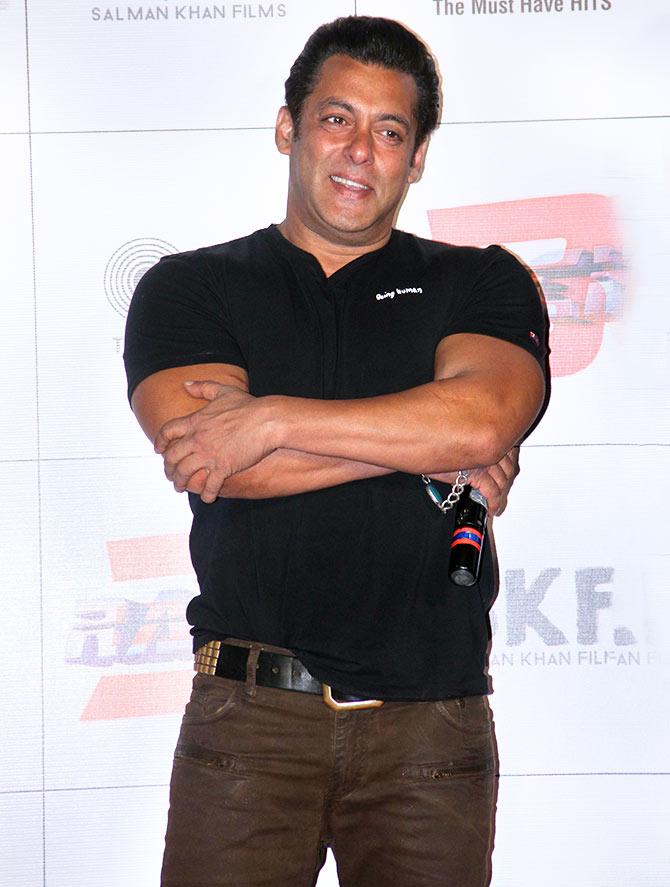 Superstar Salman Khan's upcoming film Race 3 has already become a 'meme favourite', but the actor is not bothered by it as he does not consider people with "one or two" followers ranting against the movie as "trolling".
The trailer of Race 3, the third installment in the thriller franchise, was trolled on Twitter after its release two weeks ago, with many memes being made on the film and its dialogues.
At the launch of the new season of Dus Ka Dum, when a reporter asked about the trolling of Race 3, Salman shot back, "Are you trolling it?"
When the reporter said "a lot of people are", the actor said, "Those guys with one or two followers? That's trolling? Who's controlling that trolling, you know? No? How sad. When guys with one, two, three, four followers troll, it isn't trolling."
The actor had also given in to the meme phenomenon by mouthing the Daisy Shah dialogue from the film, "Our business is our business, none of your business", in a short video.
At the event, Salman, 52, subtly referred to the trolling of his recently released song, Selfish penned by him, has received.
When a reporter, before posing his question, said, "Hi Salman," the actor replied to him in a musical manner, humming, "Hello, Hi, How are you?" and then quipped, "This song is also written by me. It hasn't been released. It will be released soon and then get trolled."
« Back to LIVE