CEC Rawat debunks failure of EVMS, VVPAT during bypolls
May 29, 2018 13:07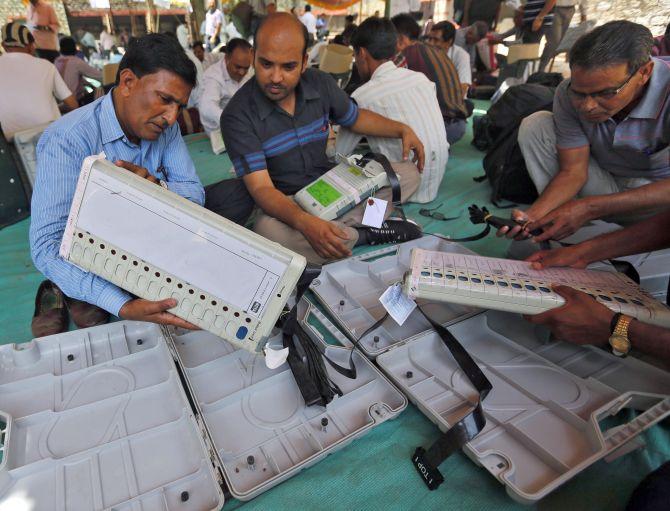 The Chief Election Commissioner today refuted reports of large-scale failure of electronic voting machines in the bye-elections held yesterday.
Speaking to ANI, Chief Election Commissioner OP Rawat said, "There were absolutely no problems in EVMs yesterday. Yes, problems were noticed in the VVPATs which was used for the first time in these constituencies and by the polling parties."
Opposition parties and the ruling Bharatiya Janata Party on Monday moved the Election Commission claiming "hundreds" of electronic voting matchines and paper trail machines deployed during Lok Sabha and assembly bypolls in Uttar Pradesh and Maharashtra developed snags and were not replaced for hours.
The leaders demanded that re-poll should be announced in polling stations where EVMs were not replaced for over one-and-a-half hours.
At polling stations where EVMs were replaced within one-and-a-half hours, additional time should be granted to voters to exercise their franchise, they told reporters after meeting the EC.
They alleged that poll officials "took their own time" in replacing EVMs in rural areas, the base of their voters.
The EVMs were, however replaced with alacrity in urban areas.
« Back to LIVE