US preps as students hold March for Our Lives events
March 24, 2018 18:06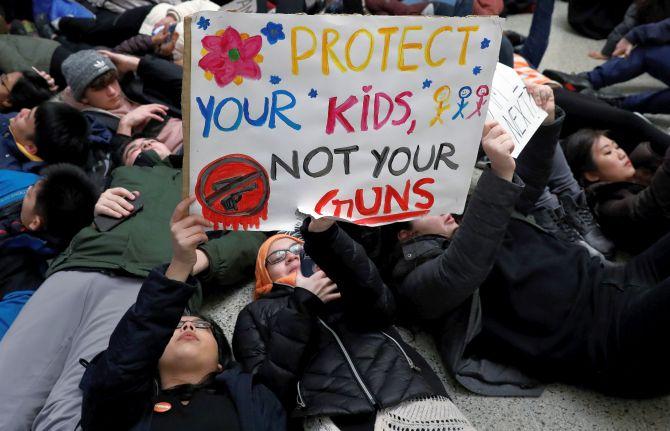 Survivors of the deadly shooting rampage at a Parkland, Florida, high school are set to lead thousands Saturday in a March for Our Lives on Washington, delivering their impassioned pleas for stricter gun control law to the nation.
Building on the momentum of last week's National School Walkout, these members of a generation raised on gun violence have been rallying Americans around their cause while honoring the 17 students and faculty members killed on February 14 at Marjory Stoneman Douglas High School.
The march starts at noon, with participants gathering on Pennsylvania Avenue near the US Capitol.
Hundreds of sister marches also are planned across the country and around the world.
February's mass shooting at Stoneman Douglas, then the eighth school shooting of the year, moved the young survivors-turned-activists to push lawmakers to address gun violence in American schools with comprehensive gun control legislation, including bans on assault weapons and high-capacity magazines.
« Back to LIVE