Amit Shah sets target for 2019 polls: 21 seats out of 25 from North East
March 24, 2018 13:57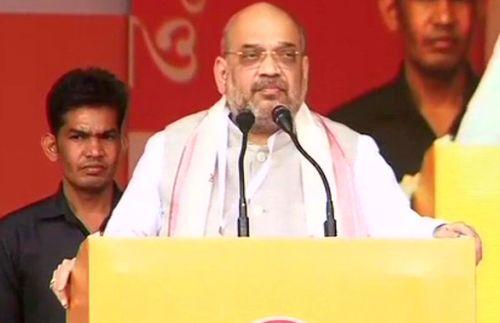 Addressing a rally in Guwahati, the Bharatiya Janata Party president Amit Shah sounded the poll bugle for the next 2019 general elections.
He said, "I want to set a target of 21 seats out of 25 from north east for LS polls in 2019."
The BJP president must be pleased with his party's performance in the recently concluded Rajya Sabha polls where the BJP made a significant gain of 11 additional seats while the Congress made an overall loss of four in the biennial elections to 58 Rajya Sabha seats, consolidating the saffron party's position in the House and leaving its main rival far behind.
A calculation of tallies show that the BJP's strength in the 245-member House will go from the existing 58 to 69 and that of the Congress will fall from 54 to 50 when the new MPs take oath next week.
« Back to LIVE