Why was information delayed by govt: Tharoor on 39 Indians killed in Mosul
March 20, 2018 12:08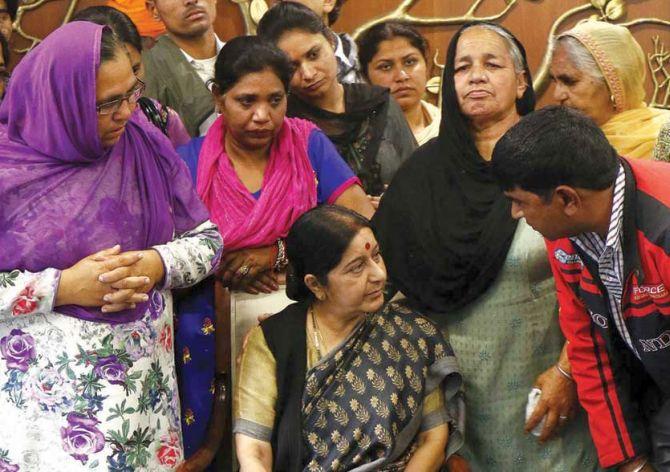 "This is saddening for every Indian. I would ask why was this information delayed by the government? They should tell how it happened, when they died. Also, the way the government gave high hopes to the families was not right," says Shashi Tharoor after External Affairs Minister Sushma Swaraj confirmed that the 39 Indians kidnapped in Iraq's Mosul had been killed.
Making a statement in Rajya Sabha, the Union minister said that search operations led to a mound in Badoosh where locals said some bodies were buried by the Islamic State. "Deep penetration radars were used to establish that the mound indeed was a mass grave," she said, adding the Indian authorities requested their Iraqi counterpart to exhume the bodies.
Swaraj said the mass grave had exactly 39 bodies, with distinctive features like long hair, non-Iraqi shoes and IDs.
« Back to LIVE
TOP STORIES