Upset with Union ministers, Nitish Kumar says "communalism unacceptable"
March 20, 2018 08:24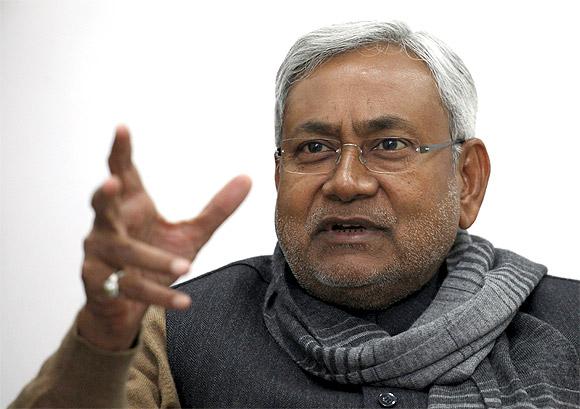 Bihar Chief Minister Nitish Kumar on Monday made it clear that he is upset with two Union ministers. "Please remember, neither did I compromise with corruption, nor I will compromise with those trying to divide the society. I'm for complete communal and social peace... I want to make it clear that this country will march ahead on the basis of love, compassion and communal harmony".
He then went on to support Union Minister and LJP chief Ram Vilas Paswan, who on Sunday advised ally BJP on the "need to change mass perception among Dalits and minorities". "I know Paswan very well and without applying his mind he won't speak on these issues," Kumar said.
BJP leaders in the state declined to comment over the remarks.
The CM's remarks came in the backdrop of day-long opposition protests in the state assembly against Union Minister Giriraj Singh and Ashwini Choubey.
Last week, after victory of Lalu Yadav's Rashtriya Janata Dal won the by-elections for Araria parliamentary seat in face of an aggressive BJP campaign, Singh had said the district will become a "hub of terror". It had created a huge controversy, with the opposition RJD calling the remark communal.
On Sunday, Singh was caught on camera inciting a mob to shout slogans against a senior police officer in Darbhanga, where a man was hacked to death. While the police said it was a case of land dispute, Mr Singh insisted that the man was killed for naming a chowk after Prime Minister Narendra Modi.
« Back to LIVE
TOP STORIES