Trains resume on Mumbai's Central line as job-seekers call off agitation
March 20, 2018 10:54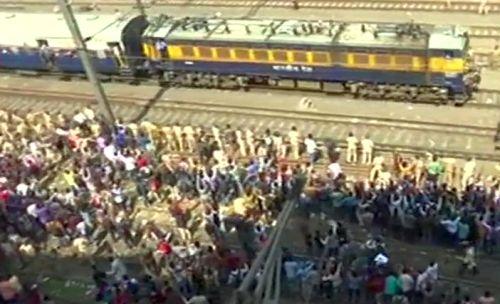 Train services on Central Line have resumed as students, who have been demanding jobs, have called off their agitation.
Earlier in the morning around 7, students who were demanding jobs in railways, blocked the rail track, forcing the authorities to stop the suburban as well as express trains in the affected section between Matunga and Chhatrapati Shivaji Maharaj Terminus.
The sudden strike was called by the All India Act Apprentice Association. The strike came at a time when the Modi government announced that Indian railways will recruit 90,000 job aspirants.
The Maharashtra Navnirman Sena and the Congress extended their support to the protesters, demanding that the BJP-run government heed the demands of the students.
HERE'S A LIST OF TRAINS RESCHEDULED:
10103 CSMT-Madgaon Mandvi Express (scheduled departure: 0710 hrs) at 1000 hrs
11301 CSMT-KSR Bengaluru Udyan Express (scheduled departure: 0810 hrs) at 1015 hrs
12534 CSMT-Lucknow Pushpak Express (scheduled departure: 0825 hrs) at 1030 hrs
11029 CSMT-Kolhapur Koyna Express (scheduled departure: 0840 hrs) at 1045 hrs
« Back to LIVE
TOP STORIES