Punjab CM Amarinder 'shattered' over death of Indians in Iraq
March 20, 2018 14:25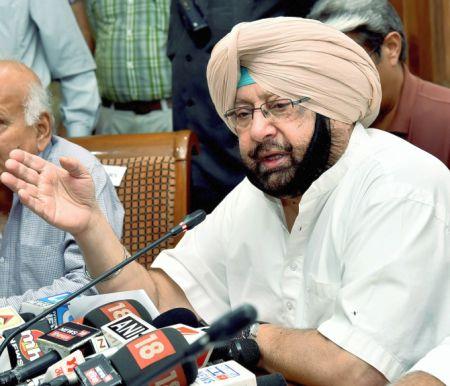 Punjab Chief Minister Captain Amarinder Singh today said he was "shattered at the heart-wrenching news" that 39 Indians, kidnapped by the Islamic State, had been killed in Iraq.
His Congress colleague Partap Singh Bajwa and Aam Aadmi Party's Kanwar Sandhu also expressed their grief and targeted External Affairs Minister Sushma Swaraj for misleading the families of those who had died.
Sandhu also asked for the minister's resignation.
Swaraj today said 39 Indians, who were abducted by IS in Iraq nearly three years back, were killed and their bodies recovered.
As many as 40 Indians were abducted by the terrorist organisation in June 2015 from Mosul in Iraq but one of them escaped by posing as a Muslim from Bangladesh, Swaraj said in a statement in the Rajya Sabha.
"Shattered at the heart-wrenching news from @SushmaSwaraj that the 39 Indians missing in Iraq, most of whom were Punjabis, are dead. My heart goes out to the families who had been living in hope since their reported abduction by ISIS in 2014. Prayers with all of them," Amarinder Singh said on Twitter.
Congress leader and Rajya Sabha member Partap Singh Bajwa added that he was saddened by the news confirming the deaths of those missing in Iraq and his thoughts and prayers are with their families.
"Why did Sushma Swaraj mislead the families for more than 3 years.This is complete failure of MEA & GOI," he tweeted.
"I raised this issue many a times in Rajya Sabha that why is the government playing with emotions of families by giving them false hopes. Can there be anything more shameful than this?" Bajwa added.
Bajwa appealed to to the government of India and Punjab government to provide all possible help and financial aid to the families.
-- PTI
« Back to LIVE
TOP STORIES