Parliament may see chaos as as TDP, YSR Cong will pitch for no-confidence motion
March 20, 2018 10:27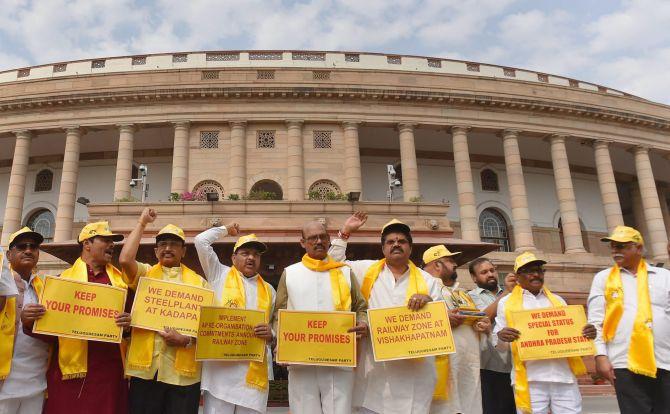 The Telugu Desam Party and YSR Congress will pitch for no-confidence motion today. The notices for a no-confidence motion against the government could not be taken up in the Lok Sabha on Monday due to noisy protests by several parties, which washed out the proceedings in both Houses of Parliament.
Monday was the 11th consecutive day that the proceedings were washed out and the second day that Lok Sabha Speaker Sumitra Mahajan could not take up the notices for a no-confidence motion.
It is still unclear whether the AIADMK will vote in favour of the no-confidence motion. However, on Tuesday morning hinted that they wouldn't.
« Back to LIVE
TOP STORIES