Notices of no-confidence motion not taken up amid protests in Lok Sabha
March 20, 2018 12:46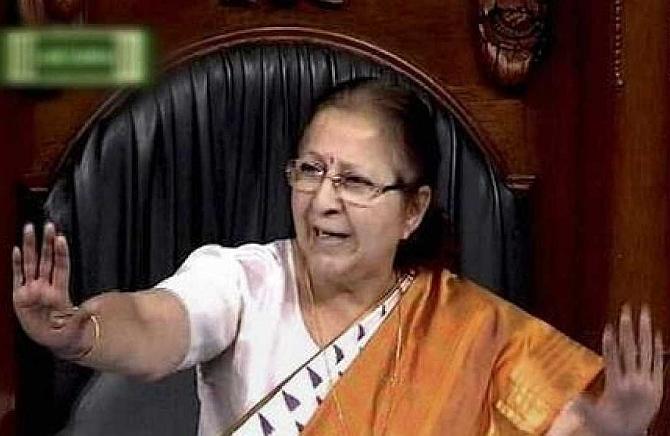 Another day, another washout.
Notices of no-confidence motion against the government by the Telugu Desam Party and the YSR Congress were not taken up for a second consecutive day in Lok Sabha.
On Tuesday, as Speaker Sumitra Mahajan asked the MPs to quiet down so that she could introduce the motion, chants and protests erupted, forcing her to adjourn for the day.
It was deja vu as similar scenes had taken place on Monday when Mahajan tried to introduce the no-confidence motion, but the uproar in the House forced an adjournment.
Today will be the 12th day in a row that the Lok Sabha has not transacted any business.
« Back to LIVE
TOP STORIES