If ruckus continues Speaker may adjourn Lok Sabha sine die on Friday
March 20, 2018 16:36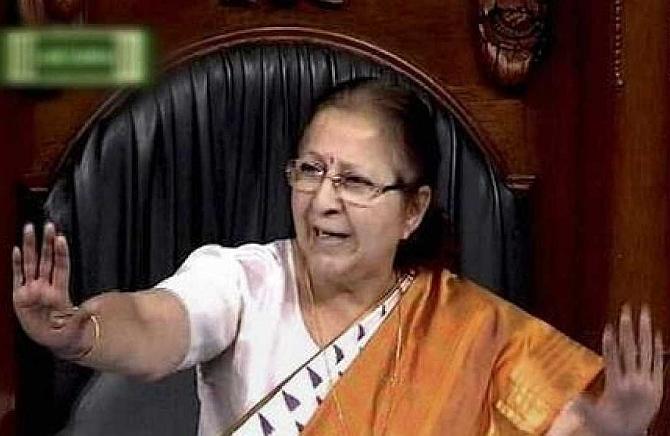 Speaker Sumitra Mahajan has decided to adjourn the Lok Sabha sine die on March 21, Friday, at noon, if the AIADMK and TRS don't cooperate with the chair to smoothly conduct the proceedings of the House.
If the ruckus continues for the next two days it is likely that the no-confidence motion will not be taken up.
Will the chairman of the Rajya Sabha also consider adjourning the House sine die on Friday?
No clarity has emerged so far as far as the Upper House is concerned.
« Back to LIVE
TOP STORIES