Anna Hazare to return to Delhi's Ram Lila maidan with Lok Pal agitation
March 20, 2018 16:48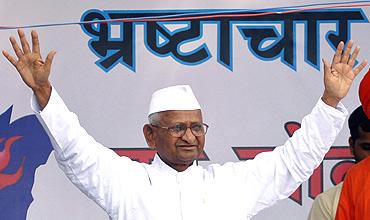 For all those wondering what's up with Anna Hazare, whose anti-corruption rally at New Delhi's Ram Lila maidan, calling for the appointment of a Lok Pal, weakened the UPA government, here's an update.
Hazare will once again go on an indefinite dharna from March 23 at Ram Lila maidan demanding the appointment of a Lok Pal. Fringe elements of various kisan sabhas and labour unions are likely to take part in his protest.
The Delhi police has ear marked half of Ram Lila grounds for the purpose for 14 days, which has been accepted by the organisers, so the dharna may be terminated in a fortnight. But the question on most minds is, will Delhi Chief Minister Arvind Kejriwal, who was an intrinsic part of Hazare's Lok Pal agitation then, join him this time?
Watch this space.
« Back to LIVE
TOP STORIES