39 Indian hostages in Iraq have died: Sushma confirms in Rajya Sabha
March 20, 2018 11:22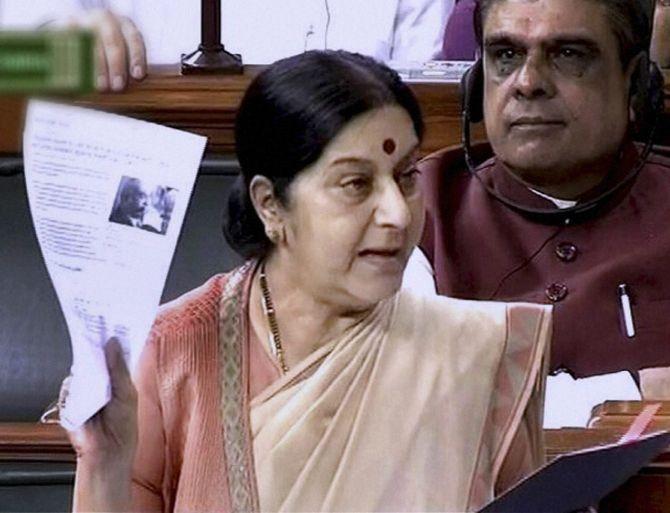 External Affairs Minister Sushma Swaraj has confirmed the worst.
On Tuesday, the external affairs minister said that the 39 Indians who were kidnapped in Iraq are dead. "Deep penetration radar confirmed that all Indians were dead after all bodies were exhumed."
"Yesterday we got information that DNA samples of 38 people have matched and DNA of the 39th person has matched 70 per cent," she added.
The Union minister also added that General VK Singh (MoS external affairs) will go to Iraq to bring back mortal remains of the Indians killed in Iraq. The plane carrying mortal remains will first go to Amritsar, then to Patna and then to Kolkata.
In 2014, 39 Indians were abducted in Mosul allegedly by the Islamic State. Among the 39, 22 were from different places in Punjab, including Amritsar, Gurdaspur, Hoshiarpur, Kapurthala, and Jalandhar.
« Back to LIVE
TOP STORIES