Students make emotional return to US high school after shooting
March 01, 2018 00:04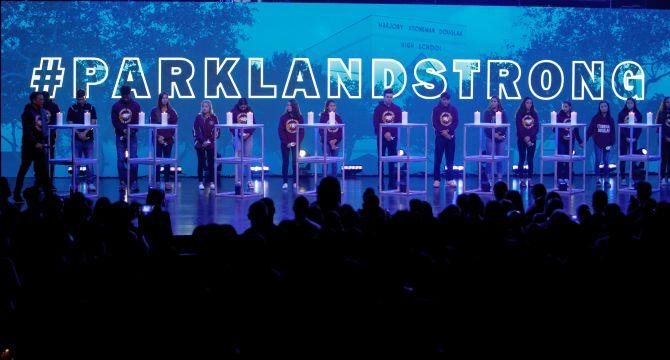 With tears, fears and defiance, students made an emotional return today to their Florida high school where a former classmate went on a shooting rampage two weeks ago, killing 17 people.
Students at Marjory Douglas Stoneman High School in Parkland, Florida, were greeted by heavy security and scores of well-wishers as they returned to classes.
Dozens of police officers lined the sidewalks saying "Good morning" to each student and former students, neighbors and their children turned out to show their support.
Two women handed out free water and fruit for breakfast. Retired police officers passed out flowers.
People held banners reading "We Love You," "You've Got This" and "We Are With You."
Carly Novell, a Stoneman Douglas student, admitted that she was "nervous."
"I'm really scared to go in," said Novell, who like many other returning students was wearing a maroon T-shirt, the school colours.
Lauren Hogg, a freshman, told CNN the experience was "surreal."
"To be quite frank, I'm scared," she said, expressing fear of "going back into my classes and seeing empty chairs where my friends once sat."
On Valentine's Day, 19-year-old former student Nikolas Cruz entered the school and opened fire with an AR-15-style semi-automatic rifle, killing 14 students and three staff members.
« Back to LIVE