ED seeks non-bailable warrant aganst Choksi
March 01, 2018 12:49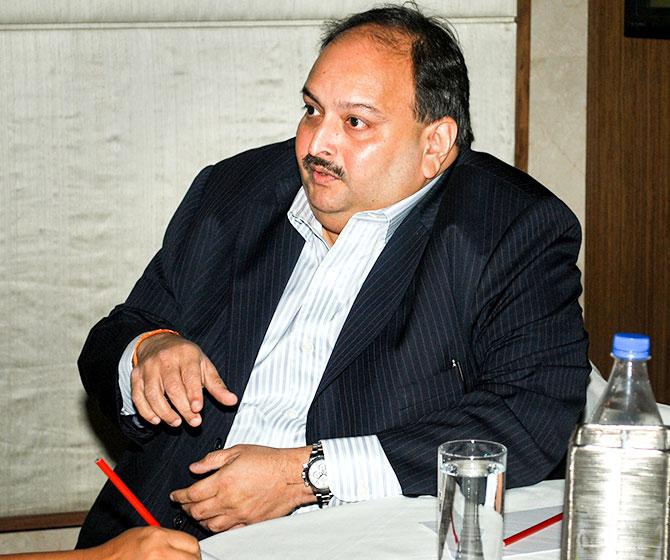 The Enforcement Directorate approaches the Bombay High Court seeking a non-bailable arrest warrant against Mehul Choksi in the PNB fraud case. The Court likely to pass order on Saturday.


The ED today said it has attached 41 properties, valued at over Rs 1,200 crore, in connection with its money laundering probe in the PNB scam against Gitanjali Gems and its promoter Mehul Choksi.


The central probe agency issued a provisional order for attachment under the Prevention of Money Laundering Act. The attached assets include 15 flats and 17 office premises in Mumbai, a mall in Kolkata, a four-acre farm house in Alibaug and 231 acres of land at locations like Nasik, Nagpur, Panvel and Villupuram in Tamil Nadu. A 170-acre park in Hyderabad's Ranga Reddy district valued at over Rs 500 crore has also been attached, it said. Four flats in Borivali (east) area of the Maharashtra capital and nine others in Khemu Towers in Santacruz (east) have been attached as part of the action. "The total value of the 41 seized assets controlled by Choksi is estimated at Rs 1,217.2 crore," the ED said.


Choksi and designer diamond jewellery businessman Nirav Modi and others are being investigated by the ED and other probe agencies after the bank fraud recently came to light, following a complaint by the PNB that they allegedly cheated the nationalised bank to the tune of Rs 12,000 crore, with the purported involvement of a few employees of the bank.

« Back to LIVE
TOP STORIES