US gives nod to sale of 6 Apache attack helicopters to India
June 13, 2018 08:43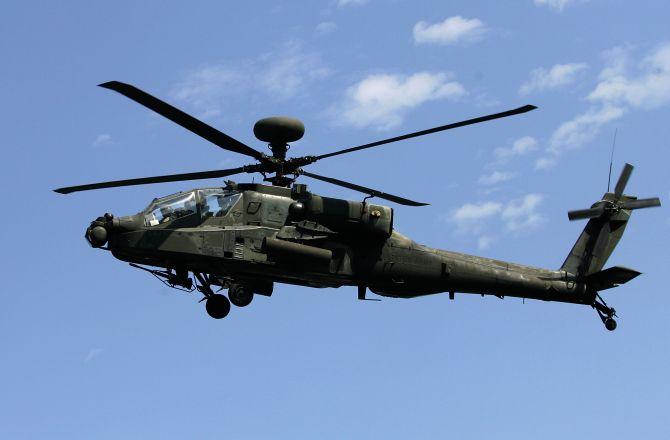 In a move that could be a big boost for India's defensive capabilities, the US State Department approved the sale of six Boeing AH-64E Apache helicopters.
According to a news release from Defense Security Cooperation Agency, the sale of the attack helicopters - as requested by India - would help in strengthening US-Indian strategic relationship and to 'improve the security of an important partner which continues to be an important force for political stability, peace, and economic progress in South Asia.'
While the release highlights that the proposed sale won't alter the basic military balance in South Asia, many feel the attack helicopters could enable Indian armed forces to tackle ground-armoured threats.
The Apache is manufactured by Boeing - a company that is now in partnership with TATA to manufacture the helicopters in India.
Apart from the attack helicopter, the US State Department also approved sale of four AN/APG-78 Fire Control Radars, 180 AGM-114L-3 Hellfire Longbow missiles, 90 AGM-114R-3 Hellfire II missiles, 200 Stinger Block I-92H missiles, Embedded GPS Inertial Navigation Systems, 30mm cannons, transponders, simulators, training equipment etc. The total cost of the deal is said to be around $930 million.
« Back to LIVE
TOP STORIES