To PM's fitness challenge, Kumaraswamy says thanks, but...
June 13, 2018 11:30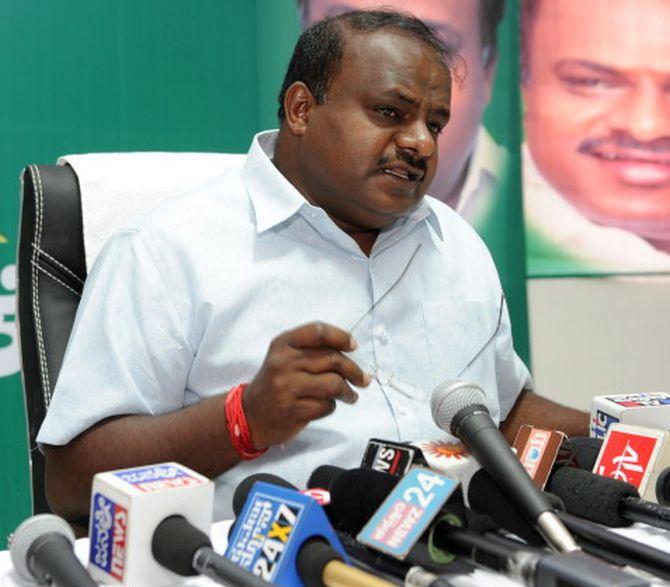 Prime Minister Narendra Modi, tagged by Virat Kohli in his #FitnessChallenge video, today tweeted a video of his morning exercises and passed on the challenge to Karnataka Chief Minister HD Kumaraswamy, Commonwealth medalist Manika Batra and 40-plus Indian Police Service officers.
The Karanataka CM tweeted soon after, but used his response to make a larger point that his state would need the centres cooperation.
He wrote on Twitter, "Dear @narendramodi ji
I am honoured& thankU very much for d concern about my health
I believe physical fitness is imptnt for all&support d cause. Yoga-treadmill r part of my daily workout regime.
Yet, I am more concerned about devlpment fitness of my state&seek ur support for it."
The fitness challenge was started by Union Minister Raghavendra Rathore.
The Modi government has often endorsed yoga on national and international platforms. In 2015, India created two world records on International Yoga Day when PM Modi led the participants at Rajpath in Delhi and recorded the largest yoga class with 35,985 people.
« Back to LIVE
TOP STORIES