Productivity of LS 134.61%, RS 96.31% in budget session's 1st half
February 09, 2018 22:40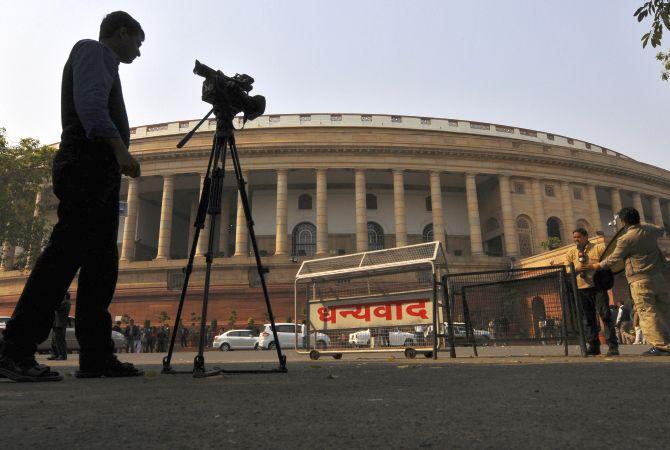 The productivity of the Lok Sabha in terms of utilisation of time was 134.61 per cent while that of Rajya Sabha was 96.31 per cent in the first half of the Budget session, according to the parliamentary affairs ministry.
The first phase of the session yielded a total of seven sittings of the Lok Sabha and eight sittings of the Rajya Sabha, the ministry said.
The Lower House sat late on three days and the Upper House on five days during the session to conduct business, it said in a statement.
The motion of thanks on the President's address in Rajya Sabha was moved by Amit Shah and seconded by Vinay P Sahasrabuddhe while in the Lok Sabha, it was moved by Rakesh Singh and seconded by Prahlad Venkatesh Joshi.
It was discussed and adopted by the two Houses.
During the first part of the session, the Union Budget for 2018-19 was presented on the February 1. General discussion on the Budget was held in both the Houses.
Both the Houses were adjourned today for recess for a period of 23 days and will reassemble on March 5.
« Back to LIVE
TOP STORIES