Modi speaks like a BJP leader, not PM: Cong
February 09, 2018 17:19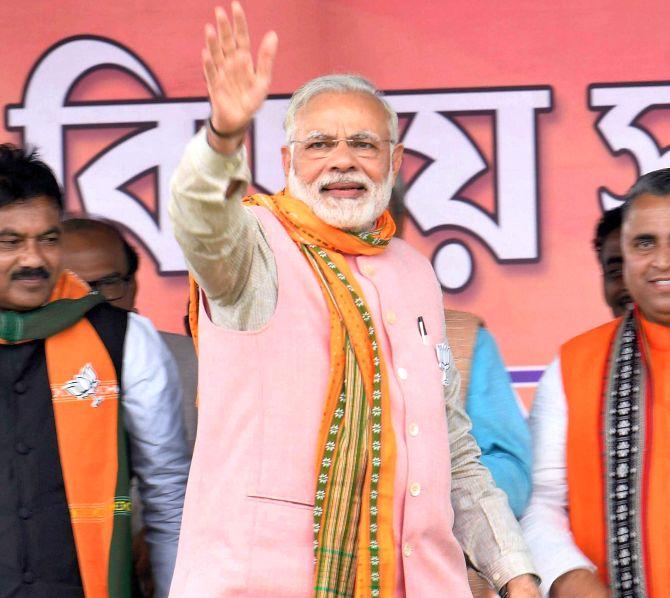 A day after Narendra Modi launched a high-pitch poll campaign in Tripura asking voters to "throw away" the Left Front government, the Congress today denounced him for speaking like a BJP leader and not a prime minister.


The retort came from Congress General Secretary C P Joshi, who is also the in-charge of party affairs in Tripura which will go to polls on February 18.


"It's very unfortunate that a prime minister did not deliver like a prime minister, but like a BJP leader," Joshi told reporters. Modi held a rally each at Sonamura in Sipahijala district and Kailashahar in Unakoti district yesterday.


"Throw away manik (Sarkar government) and go for 'hira' for prosperity and development in the state in the upcoming election," he urged the gathering at Sipahijala. Modi coined a new acronym 'HIRA'--H for highways, I for Internet way, R for roadways and A for airways--, hardselling the BJP as a tool for ushering in prosperity and development in the state which the Left has ruled for 25 years on the trot.


Joshi said it was for the first time the Congress was fighting the elections in Tripura without an electoral understanding with any party. -- PTI


Image: The PM at a rally in Tripura.

« Back to LIVE
TOP STORIES