Minority status to non-Muslims: J-K to submit blueprint
February 09, 2018 14:55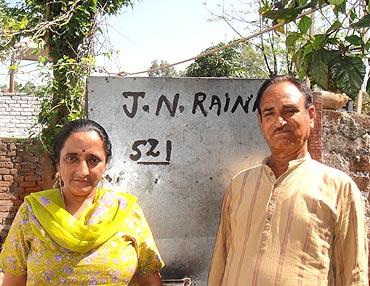 The Jammu and Kashmir government on Friday told the Supreme Court that the state minority commission will submit a blueprint in connection with a plea to grant minority status to non-Muslims in the state within four weeks.
While hearing the plea seeking to identify and provide the rights to non-Muslims, the state government told the apex court that the commission was taking all steps to make a blueprint in the case.
Last year, the apex court asked the Centre and state government to sit together and deal with the issue.
In February 2017, the court had imposed a fine of Rs 30,000 on the Centre for not filing its reply to the PIL filed by Jammu-based lawyer Ankur Sharma, who alleged that benefits accruing to minorities were being taken away by Muslims who were in a majority in the state.
The plea also alleged that rights of religious and linguistic 'minorities' in the state were being "siphoned off illegally and arbitrarily" due to the extension of benefits to "unqualified sections" of the population. -- ANI
« Back to LIVE
TOP STORIES