'Deal me kuch kala hai': Rahul debunks 'Mr Jaitlie's lies' on Rafale
February 09, 2018 21:06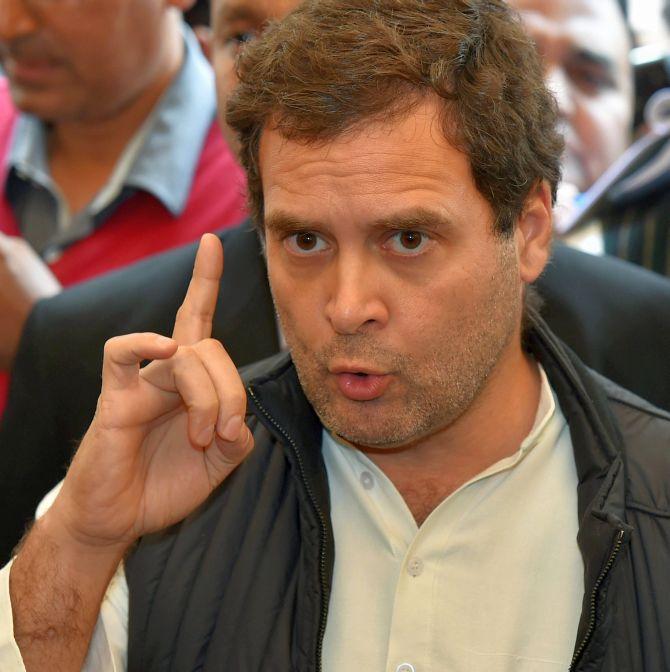 Continuing his attack on the NDA government for maintaining secrecy on the Rafale deal, Congress president Rahul Gandhi took a dig at finance minister Arun Jaitley, and repeated his 'Jaitlie' swipe at him.
Rahul's statement came minutes after he used the jibe on Twitter to criticise the Centre's claim that the UPA government had never released details of defence purchases. He has used the term before to criticise the finance minister.
On Twitter, he wrote, "Dear Mr Jaitlie, You said the UPA never released prices of Defence purchases? To nail your lie, here are 3 Parliamentary replies by the UPA with full transparency on pricing. Now do ask our Raksha Mantri to tell India how much each RAFALE jet cost.#DealMeinKuchKalaHai."
Jaitley had accused the Congress on Thursday of "seriously compromising" the country's security by seeking details of armaments purchased along with the aircraft.
He had also advised Rahul Gandhi to "learn lessons on national security" from former defence minister Pranab Mukherjee.
« Back to LIVE
TOP STORIES