SP to support BSP in UP Legislative Council polls: Akhilesh
April 12, 2018 09:33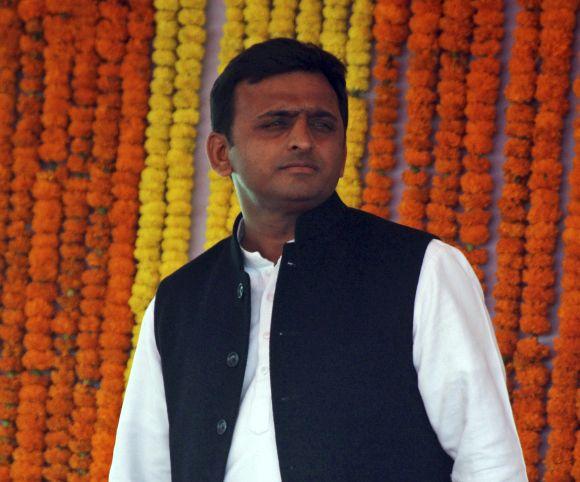 Former Uttar Pradesh Chief Minister Akhilesh Yadav has declared that the Samajwadi Party will support Mayawati-led Bahujan Samaj Party in the upcoming Legislative Council elections in the state. This comes after the Samajwadi Party won the Lok Sabha by-elections in Gorakhpur and Phulpur constituencies with the support of the BSP.
The elections to the 13 Legislative Council seats are slated to be held on April 26 with the ruling Bharatiya Janata Party being certain of winning at least 11 seats, going by its brute majority in the state legislative assembly.
In the 100-member UP Legislative Council, the BJP currently has just 13 members. The Samajwadi Party has 61 members, the BSP nine, the Congress two, the RLD one and others 12. Two seats are vacant.
According to the Election Commission, tenures of 13 MLCs, including SP national president Akhilesh Yadav and two ministers in the Yogi Adityanath government - Mahendra Kumar Singh and Mohsin Raza - will end on May 5.
Of the 13 seats falling vacant, seven were held by the SP, two each by the BJP and the BSP, and one RLD. The thirteenth seat was held by former SP minister Ambika Chaudhary. His seat fell vacant when he switched over from the SP to the BSP.
« Back to LIVE
TOP STORIES