Rahul to hold candlelight vigil tonight over Unnao, Kathua rape cases
April 12, 2018 21:41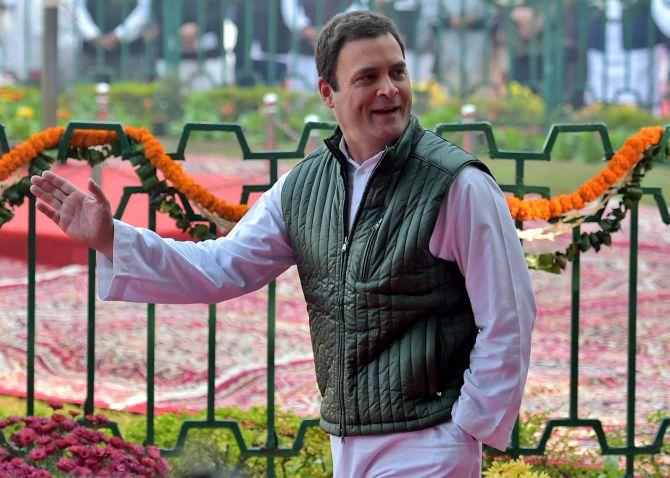 Congress President Rahul Gandhi will hold a candlelight vigil at India Gate tonight to protest the Unnao and Kathua rape incidents.
Earlier, Rahul described the rape and killing of an eight-year-old girl in Kathua as 'unimaginable brutality' that cannot go unpunished, and wondered how anybody can seek to protect the culprits.
He also lashed out at the politics being played over the crime.
"How can anyone protect the culprits of such evil," he asked, adding that the violence against the child was a crime against humanity.
"It cannot go unpunished," he said on Twitter.
"What have we become if we allow politics to interfere with such unimaginable brutality perpetrated on an innocent child," he tweeted.
On Monday, the Congress chief led his party on a nationwide fast targeting the Modi government over a variety of issues including alleged caste and communal violence.
« Back to LIVE
TOP STORIES