Policy paralysis hit defence preparedness. Never again, says Modi
April 12, 2018 12:04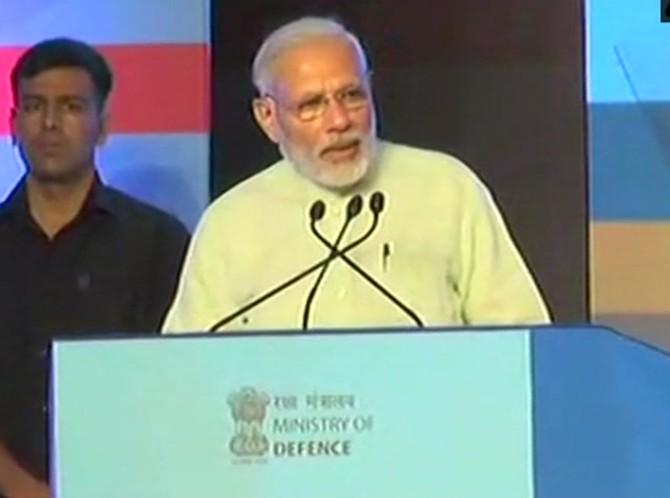 Our commitment to peace is just as strong as our commitment to protecting our people and our territory, Prime Minister Narendra Modi says while inaugurating the DefExpo at Thiruvidanthai, near Mahabalipuram, outside Chennai.
Ready to take all measures to equip our armed forces, including establishing a strategically independent defence industrial complex, Modi said, adding that, "We are conscious that defence manufacturing is unique in terms of government involvement."
"There was a time when critical issue of defence preparedness was hampered by policy paralysis. Not now, not anymore, never again," says Modi, "We do not want to spend 10 years in discussion without any tangible outcome," in an apparent reference to the scrapped MMRCA deal.
« Back to LIVE
TOP STORIES