Political leaders, media should not 'demoralise' security forces: VP
April 09, 2018 21:44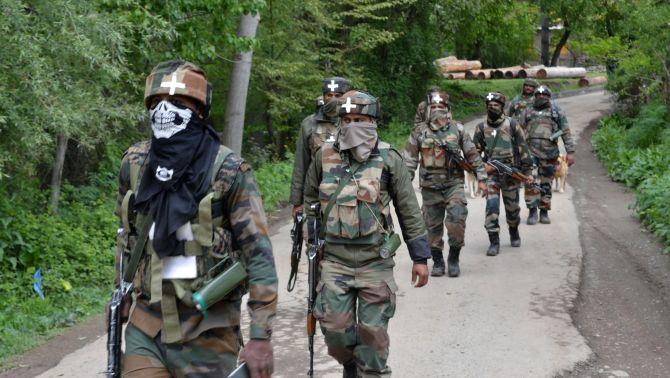 The security forces should not be "demoralised" by the political leadership and the media of the country, vice president Venkaih Naidu today said, stressing that one should see their "difficult working conditions" before saying anything "adverse".
Speaking at a Central Reserve Police Force event in New Delhi, Naidu said "dissent is agreeable but disintegration can never be acceptable at all" in the country, adding that he had "no qualms in saying that maanav adhikar maanvaon ke liye hotey hain, daanavon ke liye nahi (human rights is for humans and not for demons)".
"People who write articles from Delhi, the leaders who speak negatively about our forces they should understand the adverse conditions and climate that these (security forces) people are operating in," Naidu said at the 'Valour Day' event of the CRPF.
"That (the difficult working conditions of the forces)", the vice president said, has to be kept in mind before saying or doing anything.
"It has become a fashion for some people that without knowing the reality of the situation they condemn (the forces)," Naidu said.
What is happening in this country is that sometimes, some people have the habit of condemning the forces whether the army or the BSF or the CRPF, he said.
"If something goes wrong (in the forces), they have a system to correct itself. We should not demoralise them," Naidu said.
He said the political leadership, whichever party they are from, should speak in favour of the country, its integrity and its unity and they should speak for the forces.
He added that the media has a "sacred responsibility to safeguard the interests of the country."
"You have every right to disagree but the unity of the country is paramount," Naidu said. -- PTI
« Back to LIVE
TOP STORIES