Jaitley undergoes dialysis, discharged from AIIMS
April 09, 2018 20:40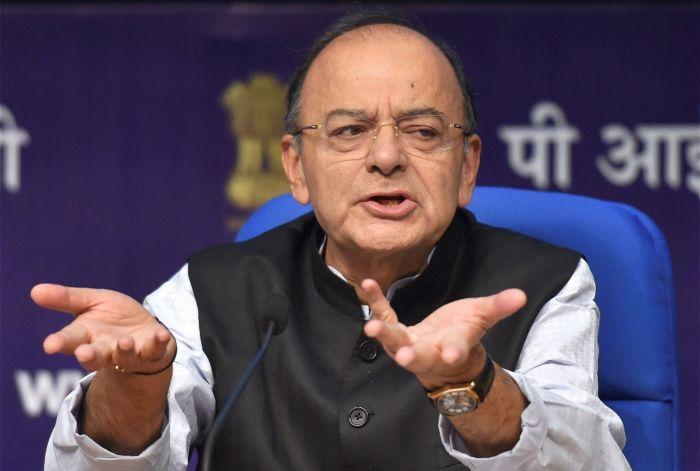 Finance Minister Arun Jaitley, suffering from kidney ailment, underwent dialysis today and was discharged from the hospital after being kept under observation for few hours.
Jaitley, 65, who was admitted to AIIMS on Friday evening, did not undergo any transplant and the advice that he has received from doctors states that he may get better with dialysis and medicines, sources close to his family said.
The doctors, who had kept him under observation for two days before taking him for dialysis, have decided to wait for some time to see if a kidney transplant surgery is essential.
Due to the high risk of contracting infection, the minister would be kept in a controlled environment with barely any visitor being allowed to see him.
It is not yet clear as to when Jaitley will resume office.
He has not been attending office since last Monday.
He was unable to take oath of office after being re-elected to the Rajya Sabha.
AIIMS sources, however, said that he is under observation and is likely undergo renal transplant soon.
A series of medical tests were conducted on Jaitley, who is a diabetic, in the last few days.
The minister is under the observation of nephrologist Sandeep Guleria from Apollo hospital. He is also the brother of AIIMS Director Randeep Guleria, who is a family friend of Jaitley.
The minister, who cancelled his scheduled visit to London for the 10th India-UK Economic and Financial Dialogue, had confirmed his illness in a tweet on Thursday.
« Back to LIVE
TOP STORIES