Cauvery row: Commandos, RAF deployed for CSK vs KKR match
April 09, 2018 21:30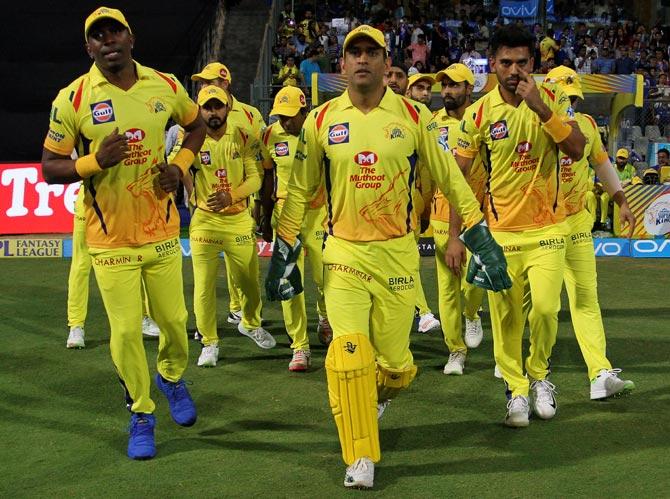 Amidst threats of protest by Tamil outfits over the Cauvery issue, a strong posse of 2,000 policemen under City Commissioner A K Viswanathan will be deployed for security tomorrow for the Indian Premier League tie between Chennai Super Kings and Kolkata Knight Riders.
One team of commandos and four teams of personnel of the Rapid Action Force, besides a number of senior officials would be part of the security detail that will be put inside and outside the M A Chidambaram stadium, a city police release said.
The fans will be allowed entry only after a thorough check, the release said, adding proper traffic arrangements would also be put in place.
The police move comes in the wake of a Tamil outfit threatening to picket the stadium at Chepauk, which will host its first match featuring Chennai Super Kings since May 2015, on the Cauvery issue.
Pro-Tamil outfit Tamizhaga Vazhvurimai Katchi warned of picketing the stadium tomorrow if the IPL stuck to its Chennai calendar.
"If the match is held despite our plea,we will coordinate all democratic forces to stop it by organising a massive picketing protest. Many leaders and organisations will participate," TVK chief T Velmurugan told reporters.
"Cricketers knowing Tamil, please understand our sentiments," he said.
Later, Velmurugan told PTI that his party or outfits that have joined hands with it were not against the players.
Meanwhile, a group of prominent film actors and directors launched a forum to back Tamils' cause in the state and called for "postponement'" of IPL fixtures in the state,saying it was "boiling" over the Cauvery issue.
On February 16, the Supreme Court raised the 270 tmcft share of Cauvery water for Karnataka by 14.75 tmcft and reduced Tamil Nadu's share while compensating it by allowing extraction of 10 tmcft groundwater from the river basin.
The court had granted six weeks time to the Centre to formulate a scheme to ensure compliance of its 465-page judgement on the decades-old Cauvery dispute, which modified the Cauvery Water Disputes Tribunal award of 2007.
The apex court had also made it clear that it will not be extending time for this on any ground.
The six-week period ended on March 29. -- PTI
« Back to LIVE
TOP STORIES