Declare trust vote null and void: DMK moves HC
February 20, 2017 11:23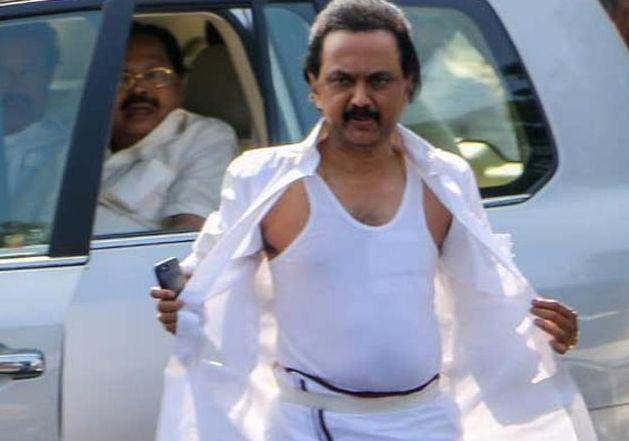 Tamil Nadu's main opposition party, the DMK, will approach the Madras High Court against the vote of confidence for the Edappadi Palaniswami government.The DMK wants the trust vote to be declared null and void.
Palaniswami won the trust vote in the Assembly on Saturday. 122 MLAs voted for him while 11 voted for O Panneerselvam. After his victory, the chief minister went to Chennais Marina Beach to pay tributes to former AIADMK supremo Jayalalithaa.
DMK MLAs demanded a secret ballot in the floor test called by chief minister Edappadi Palanaswami to prove majority of his government. Amid the chaos DMKs Stalin alleged his shirt was torn. He was later arrested at Marina Beach.
Also read:
Why Palaniswami could win the trust vote
Image: DMK treasurer Stalin on Saturday said that he was manhandled and his shirt was torn.
« Back to LIVE
TOP STORIES