Rashtrapati Bhavan turns secular with no carol, Diwali and iftar
December 30, 2017 10:39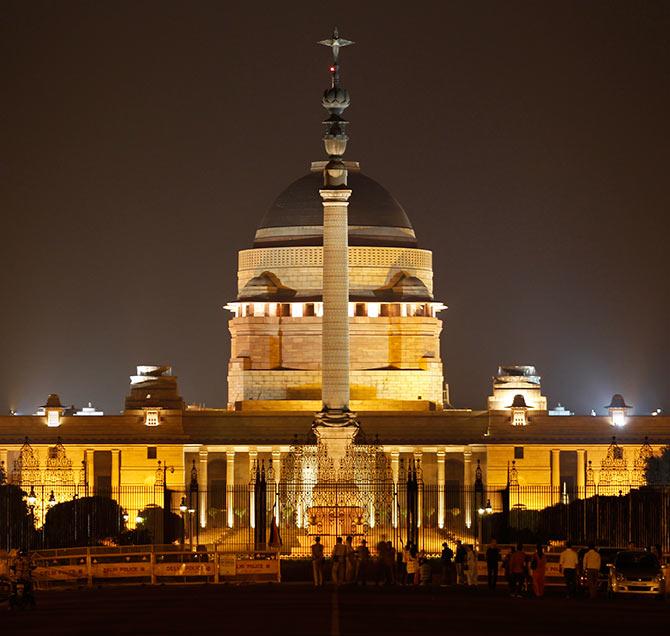 For the first time in several years, carol singing in Rashtrapati Bhavan did not take place this year on Christmas. Though iftar was discontinued for five years when APJ Abdul Kalam was a resident of the majestic monument, carols were sung even then.
However, with President Ram Nath Kovind as present occupant of Rashtrapati Bhavan, carol singing did not happen.
This is a harbinger of things to take place for the next five years. It is for sure that iftar will also not be held in the Rashtrapati Bhavan during his tenure.
Iftar was discontinued in Rashtrapati Bhavan when Kalam was the president between 2002 and 2007. However, it was resumed when Pratibha Patil succeeded him. Her successor Pranab Mukherjee continued the tradition.
In all these years, carol was not sung only once. And it was an exception.
Pratibha Patil cancelled the traditional Christmas celebrations, which includes the singing of Christmas carols, in 2008 as a mark of respect for the victims of Mumbai terror attack on November 9. However, Rashtrapati Bhavan sent grocery items such as rice, sugar, dal and ghee to orphanages in Delhi on her behalf on the occasion of Christmas.
Christmas celebrations are just one of the many religious festivities that take place in the Rashtrapati Bhavan. Diwali, Raksha Bandhan and Holi are some of the other festivals which are celebrated in the president's official residence.
However, iftar has a distinct place among all the religious celebrations. It is the only festival when the president hosts dinner for the dignitaries.
With Ram Nath Kovind as president, Rashtrapati Bhavan will skip all religious festivals.
Diwali celebrations did not take place this year though the monument was lit with multi-coloured LED bulbs. Carol singing was discontinued. Iftar will also not be held in most likelihood.
« Back to LIVE
TOP STORIES