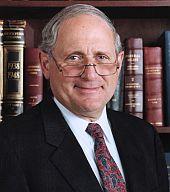 A powerful American Senator who recently visited Pakistan and Afghanistan has said that he does not has much hope from Islamabad in war against terrorism.

"After talking to the Pakistanis, I don't have any great hopes that they are going to do what ultimately is needed for their own security, and that is to deal with people who are threatening their own sovereignty," Senator Carl Levin told reporters at a Capitol Hill news briefing on his return from the region.
"They are going to have to see that for themselves. We cannot buy it," Levin who is also the chairman of the powerful Senate Armed Services Committee said.
Levin differed with the argument of Pakistani military leaders that their resources are stretched out and thus would not be able to launch fresh attack against the militants in new areas.
"I don't believe that. I think it's a matter of will, and it's a matter of a political decision that: We'll leave these folks alone as long as they bother folks in Afghanistan and cross the border into Afghanistan and don't bother us," Levin said.
"But that's not going to happen very long, and they forever -- and number two, they cooperate, provide haven for the very people who do attack the Pakistan government. There are connections between them, there's cooperation between them, there's support between them," he said.

"It's not just that there are forces inside of North Waziristan which cross the border and attack us and our coalition partners and the Afghans; it's that that is a threat to the Pakistan sovereignty which one of these days they'll wake up to," the Senator said.
"But they have got to do it. We can't buy it. We can't force it. We can try to be persuasive, but we cannot force them to do something that they don't want to do for themselves," Levin said in response to a question.