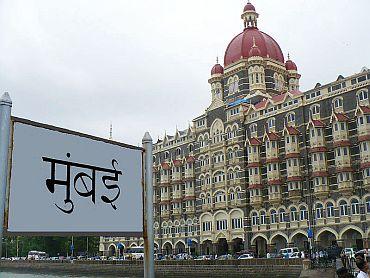 'The Mumbai I knew is not the same anymore...'
A sentiment many long-time residents of India's most cosmopolitan city express with distinct agony.
The once celebrated and hailed spirit of Mumbai seems to be diminished by the unrelenting recent claims of ownership over the city.
As political parties battle over the Marathi Manoos, Mumbaikars, struggling to make ends meet, struggling to survive daily, wish the politicians would concentrate on highlighting Mumbai issues that would improve their lives.
How can rising prices be curbed?
How can the city's declining infrastructure be inmproved?
How can citizens get power and water through the day without interruption?
How can law and order improve?
How can Mumbai's many, many real issues be intelligently and quickly addressed?
What Mumbai issues must political parties really focus on?

Please join the discussion on the message board below: